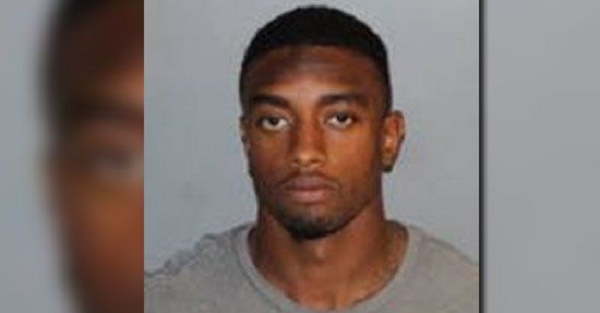 @WMCActionNews5/Twitter
@WMCActionNews5/Twitter
Former Missouri defensive back Shaun Rupert is in trouble yet again as he has been dismissed from the Memphis Tigers after his latest arrest.
According to the Memphis Commercial Appeal, Rupert was arrested by Memphis police officers Thursday on multiple charges. The charges include aggravated robbery, aggravated burglary and possession of a firearm during the commission of a dangerous felony. It stems from an incident in May that went down like this as described by the Commercial Appeal:
Police said on May 25th, a U of M student arrived home at his apartment in the 500 block of Brister Street when two men pushed their way inside.
The armed men demanded money from the victim. They then stole the victim's two watches, an Xbox and an Apple Macbook.
The victim said the men made him get in the bathtub and told him they would kill him if he called the police, according to the police report.
The victim was able to notify the police about his items then appearing online for sale and that is how Rupert was caught and he admitted his role in the robbery.
The athletic department confirmed Rupert's departure in a statement.
Shaun Rupert has been dismissed from the University of Memphis football team for a violation of team rules. This matter will also be reviewed by the Office of Student Accountability, Outreach and Support for violations of the UofM Student Code of Conduct. No additional comments will be made while the investigation is ongoing.
He had started in all three games this season after appearing in 13 last year. He transferred from Missouri in 2015 after he was arrested on a charge of marijuana possession of fewer than 35 grams of marijuana.
[h/t College Football Talk]