The University of South Carolina's Gamecocks compete in the Southeastern Conference (SEC). The SEC conference is a part of the NCAA Division 1's Football Bowl Subdivision (FBS). Prior to competing in the SEC, the team was affiliated with the Atlantic Coast Conference (ACC).
Although not officially affiliated with the school, the University of South Carolina's first football game was played on Christmas Eve in 1892. Noteworthy Gamecocks include Heisman Trophy winner George Rogers and College Football Hall of Famer Sterling Sharpe. The Fighting Gamecocks got their nickname in 1900, although the nickname was shortened to just the Gamecocks in 1903. South Carolina has long been associated with the breading and fighting of gamecocks. Loyal Gamecock fans tailgate, utilizing the Carolina Cockabooses, stationary rail cars located near the University of South Carolina's stadium. Formerly known as Carolina Stadium, Williams-Brice Stadium was constructed in 1934. The stadium has a capacity of 80,250. The University's rivals include the Clemson Tigers and Georgia Bulldogs.
Stay tuned to this FanBuzz page for breaking news about the University of South Carolina's Gamecocks, including updates regarding the coaches, players, season schedules and more. This page is dedicated to the Gamecocks, but FanBuzz has pages dedicated to several SEC schools and other Power Five members, making it easy for casual and diehard fans to stay up to date throughout the season and beyond.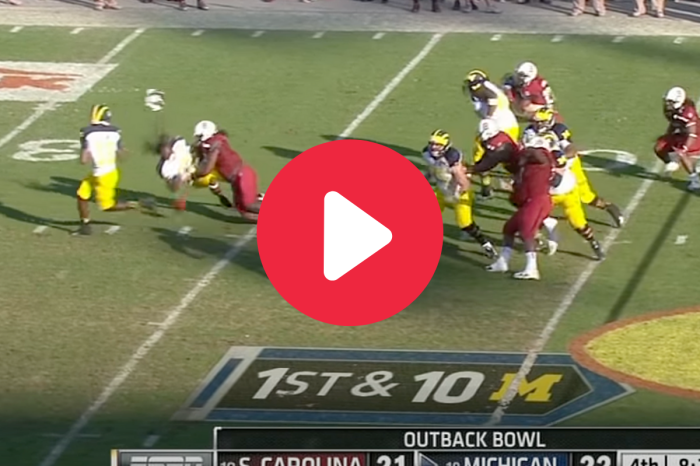 College Football
Jadeveon Clowney Owns College Football's Most Vicious Hit
From trick plays to fake punt returns, there have been countless memorable plays in college football history. However, there is…