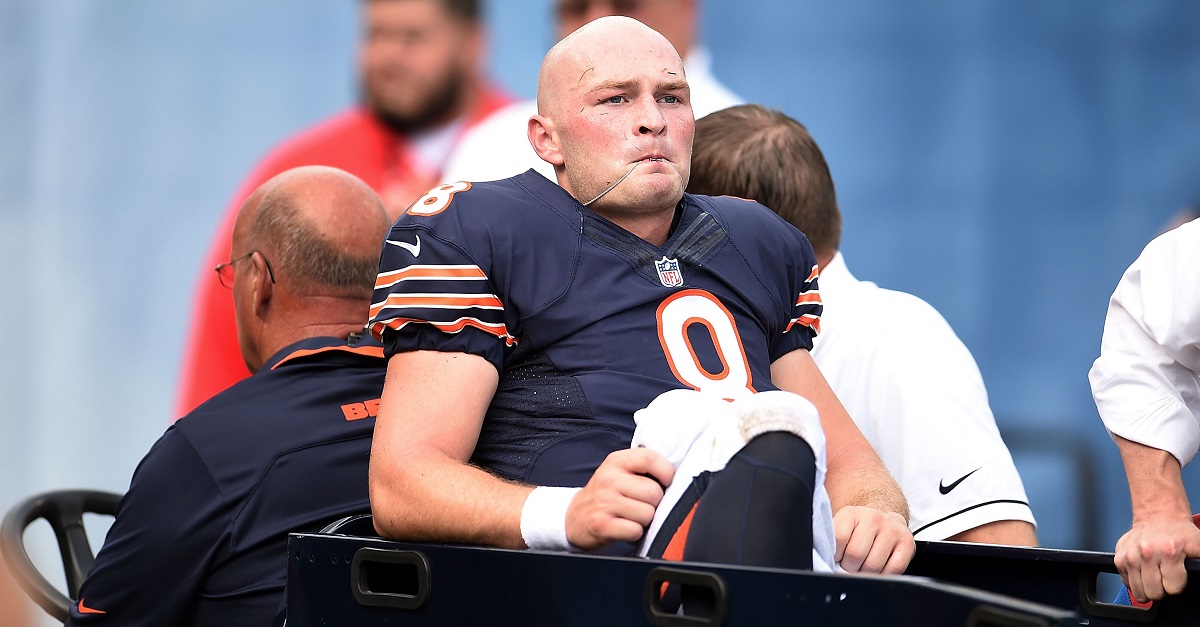 Stacy Revere/Getty Images
CHICAGO, IL - AUGUST 27: Connor Shaw #8 of the Chicago Bears leaves the field on a cart following a leg injury during the second half of a preseason game against the Kansas City Chiefs at Soldier Field on August 27, 2016 in Chicago, Illinois. (Photo by Stacy Revere/Getty Images)
Connor Shaw is not only the former quarterback of the South Carolina Gamecocks, but a bit of an NFL journeyman. While that resume in itself is impressive, it got even more impressive this week, as he took an unlikely job with the Furman football program.
Shaw is the new tight ends coach for the university.
"We could not be more pleased to welcome Connor and his family to the Furman family," Furman head coach Clay Hendrix said. "I think the fact that they had already chosen to make Greenville their home makes this an even more perfect fit.

"He embodies all the qualities we look for in our coaches and players. It is exciting to have a man with our experience joining our team."
Shaw was anexcellent gunslinger for the Gamecocks from 2010-13. As a starter, he went 27-5.
As for his NFL career, it was slightly less stellar. He only in one game from 2014-17, having a stint first with the Cleveland Browns, then having a cup of coffee with the Chicago Bears.
Nevertheless, Shaw seems excited about his opportunity at Furman.
"It is an honor to join a staff of not only talented coaches, but men of quality character," Shaw said. "My family and I are excited for this new chapter and are thankful to be part of something special at Furman University.
His experiences in college and the NFL should help him as he starts his new career as a coach.