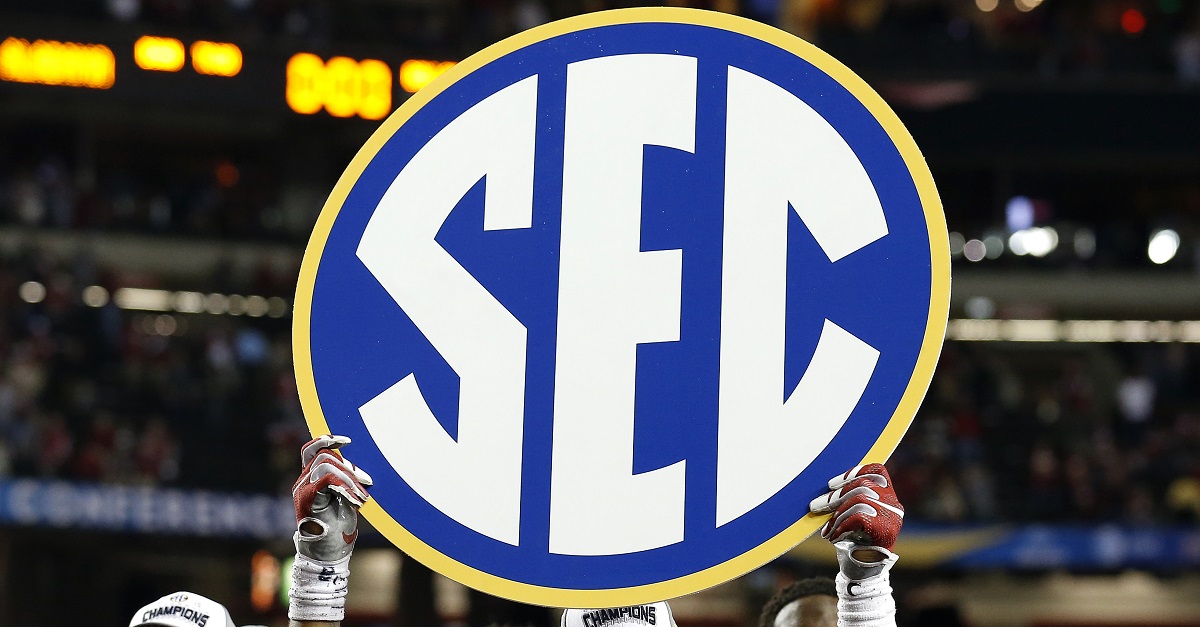 Mike Zarrilli/Getty Images
ATLANTA, GA - DECEMBER 5: Running back Derrick Henry #2 of the Alabama Crimson Tide celebrates with his team after defeating the Florida Gators 29-15 in the SEC Championship at the Georgia Dome on December 5, 2015 in Atlanta, Georgia. (Photo by Mike Zarrilli/Getty Images)
The SEC has been a hotbed for coaching rumors and movement in recent days and, on Wednesday, a coordinator from the conference was relieved of his duties. South Carolina announced that offensive coordinator Kurt Roper has been let go in advance of the team's matchup with the Michigan Wolverines in the Outback Bowl and head coach Will Muschamp said the following in the public release concerning the firing.
?After much deliberation, I have decided to go in a different direction with the offensive coordinator position on our football team. We appreciate Kurt?s contributions to our program and to the University and wish him all the best.?
Adam Rittenberg of ESPN brings word that Roper was a head coaching candidate at Rice but, in the aftermath of the Owls hiring Stanford offensive coordinator Mike Bloomgren, something of a parachute never materialized. While the Gamecocks finished with an encouraging 8-4 record, it came with struggles on the offensive side, as South Carolina finished 100th in the country in points per game (24.1) and 88th in the country in offensive S&P+ this season.
Firing a coordinator can often be seen as a catch-all for issues on a particular side of the ball and that could be the case here. Still, Muschamp indicated that no full-time hire will be made until after the team's bowl game and, until then, co-offensive coordinator Bryan McClendon will operate in the role as the play-caller against Michigan.