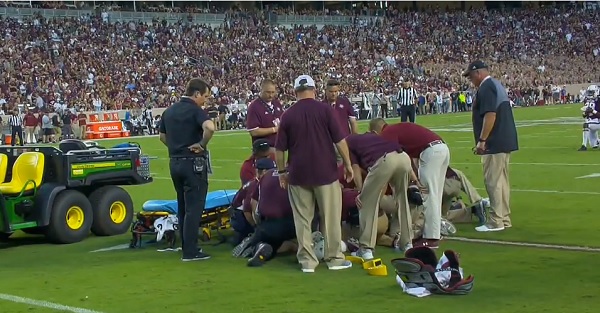 Clippit/Screenshot
On Saturday night, South Carolina wide receiver Terry Googer had to be carted off the field on a backboard after suffering an injury on a punt return.
Medical personnel immediately got to Googer, where they had to cut his facemask and chinstrap off in order to safely remove his helmet; Googer was motionless on the field for several minutes. Googer was eventually able to give the crowd a thumbs up as the cart was preparing to take him off of the field.
Googer went to a local hospital, where he was eventually cleared to return to the stadium and rejoin his teammates on the sideline.