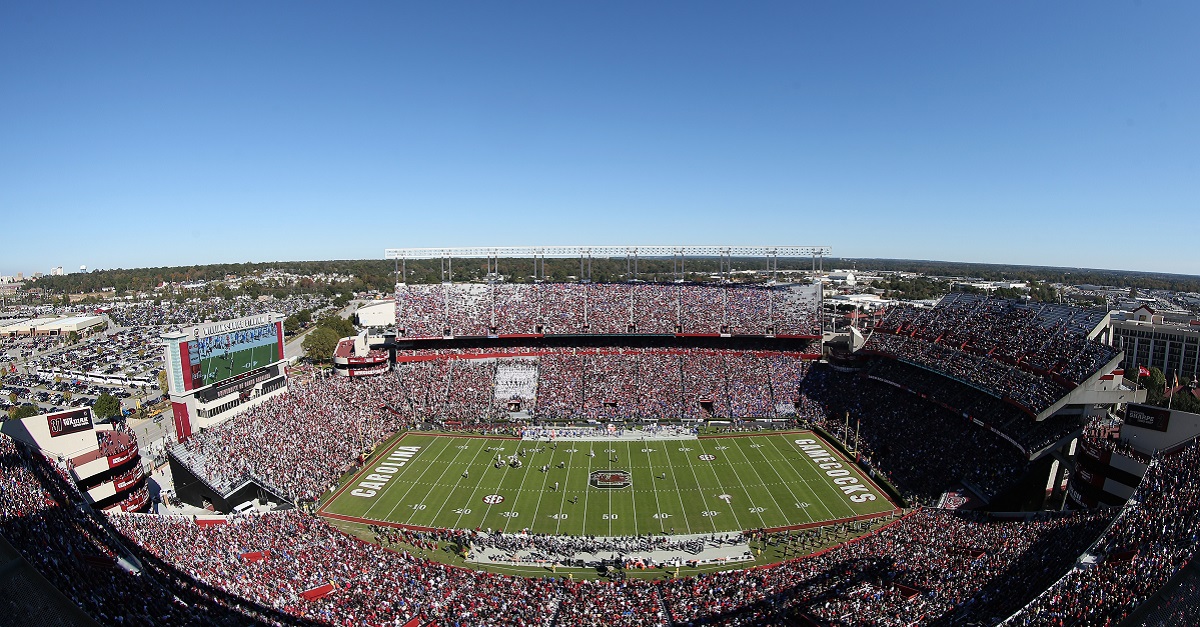 COLUMBIA, SC - NOVEMBER 14: A general view of the Florida Gators versus South Carolina Gamecocks during their game at Williams-Brice Stadium on November 14, 2015 in Columbia, South Carolina. (Photo by Streeter Lecka/Getty Images)
Next Friday on the SEC Network will be dedicated to showing highlights from South Carolina sports. The Gamecocks wanted to get the word out there, and they sent out this innocent tweet to do so.
Well, it looks like one team wants another game added to that schedule.
If you forgot, South Carolina football lost 23-22 to The Citadel in 2015. Of course, if you did actually forget, The Citadel wants the SEC Network to serve up a reminder for you next Friday.
South Carolina: we would recommend some aloe vera for that burn.