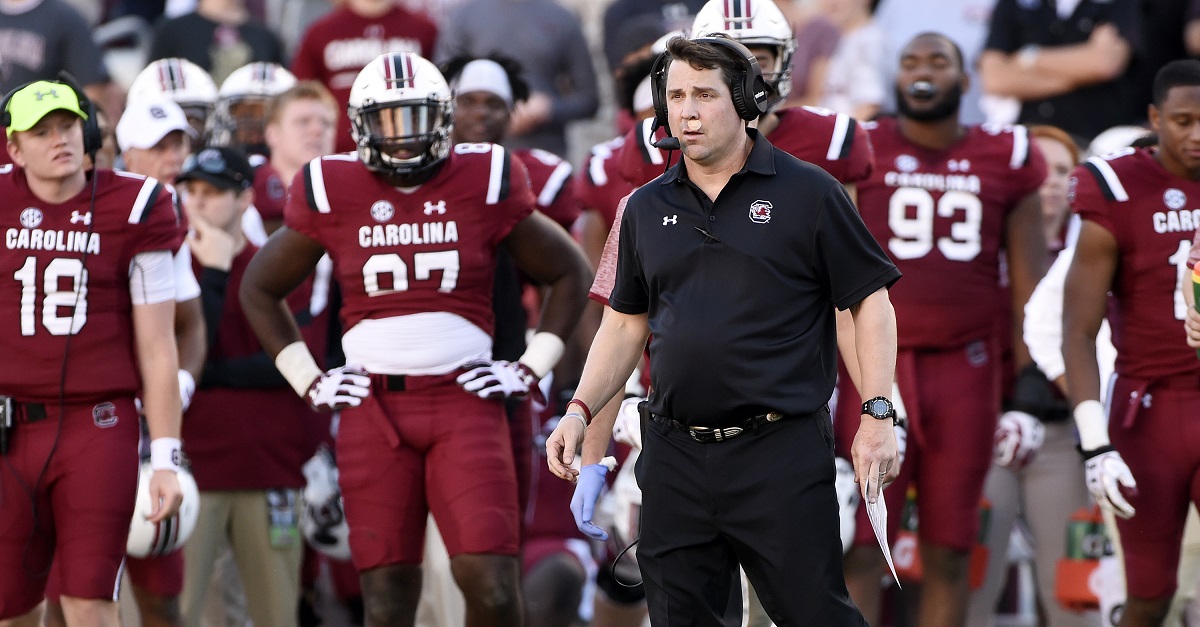 Todd Bennett/Getty Images
Photo by Todd Bennett/GettyImages
If you watched Florida football at all from 2011 to 2014 then you know about the rage machine that is head coach Will Muschamp. Of course, he was a coordinator at Texas and Auburn as well and had the same kind of blow ups on the sideline after incredibly bad and incredibly good plays.
That was certainly the case for South Carolina who was playing against Georgia and just about nothing went right for the Gamecocks. That blew off the lid on Muschamp, or at least his nose anyway as he started bleeding during the game seemingly out of nowhere.
He ended up getting patched up and had a big band-aid on the spot for the rest of the game. It was really only a matter of time until Muschamp burst a blood vessel with all the anger he's got boiling in his system.
[h/t Saturday Down South]