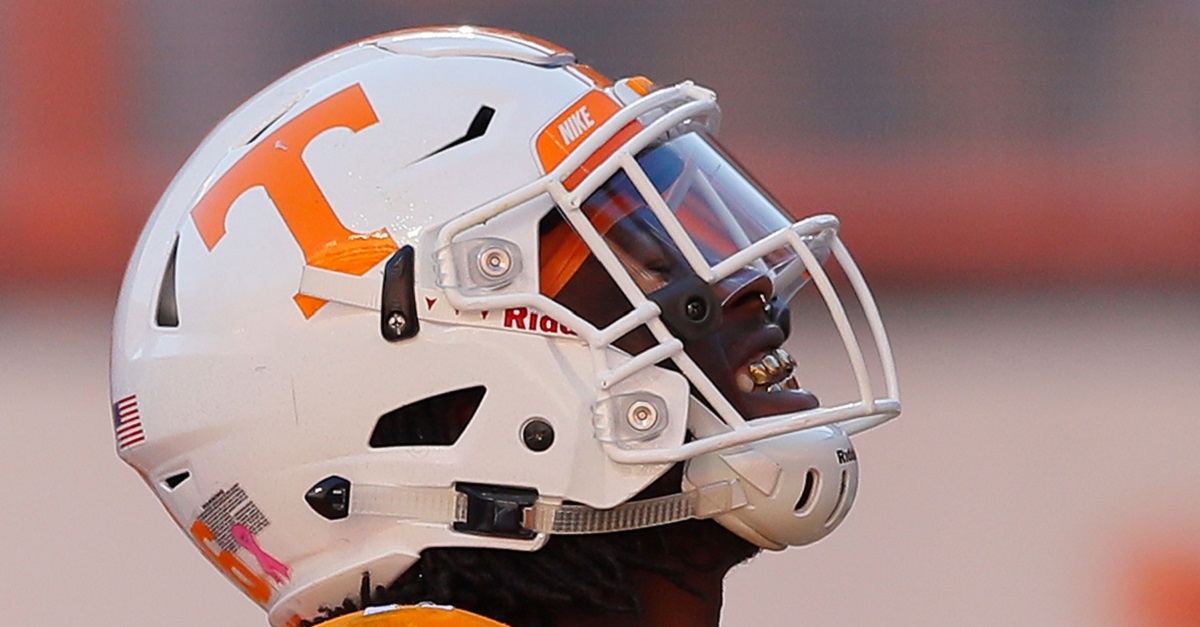 Kevin C. Cox/Getty Images
KNOXVILLE, TN - OCTOBER 15: Alvin Kamara #6 of the Tennessee Volunteers reacts after rushing for a touchdown against the Alabama Crimson Tide at Neyland Stadium on October 15, 2016 in Knoxville, Tennessee. (Photo by Kevin C. Cox/Getty Images)
New Orleans Saints running back and NFL Rookie of the Year favorite Alvin Kamara was criminally underutilized during his time collegiate career at Tennessee.
Many Tennessee fans knew it, having questioned Butch Jones' decision to instead feature Jalen Hurd as the team's primary back during the majority of Kamara's career, while even more critics have chimed in since his stellar rookie campaign.
But until Thursday's exclusive cover story with Sports Illustrated's Ben Baskin, the first-year Pro Bowler has kept quiet on the issue:
"After one season, and one conference offensive player of the year award, Kamara transferred to Tennessee, finally back in the SEC. But he?d soon learn that something felt off, again. 'F—ed up' is how Kamara describes the football experience in Knoxville. Kamara is clearly a dynamic force on the field, but a coach must scheme for his abilities. To fully actualize his impact on the field, an offense needs to adapt around him, create specific packages and plays that utilize his rare versatility and skill set. Tennessee chose not to do that."
Hurd, now with Baylor, remained Tennessee's primary back until leaving the team midway through the 2016 season, despite averaging 2.31 less yards per attempt than Kamara. The former JUCO transfer served as the team's No. 2 back for the majority of his two seasons in Knoxville.
But Kamara still managed to excel in a limited role, which was enough to be selected by the Saints in the third-round of last year's draft.
As a rookie, the all-purpose recorded 1,901 total yards, including 728 rushing (6.1 per attempt), 826 receiving (81 catches) and 347 on kick returns (11 attempts), as well as 14 total touchdowns.
Clearly, the Saints figured out a way to utilize Kamara's abilities much better than Butch Jones and his staff at Tennessee ever could.