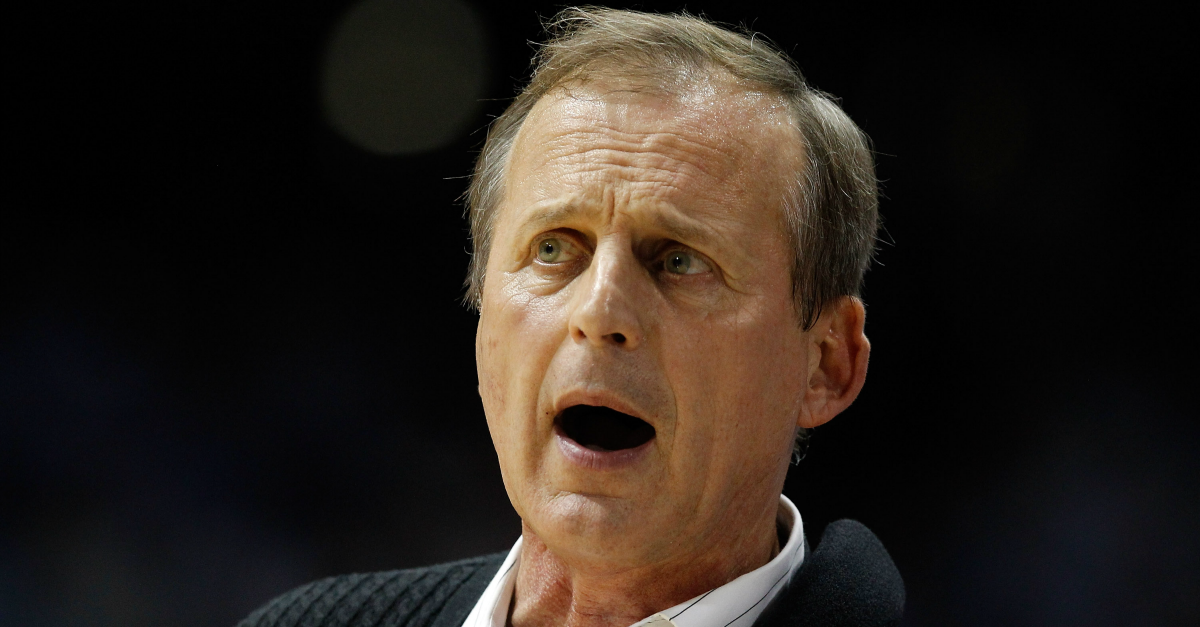 Tennessee head football coach Butch Jones and head basketball coach Rick Barnes spent some time on the road together to get to know each other. They both went to support another Tennessee team in the Memphis Grizzlies for their Game 4 against the Golden State Warriors. There was some fun before the game:
And if you notice that picture on the top right, you'll see a basketball living legend in Michigan State coach Tom Izzo. He's got two Spartans playing in the series— Zach Randolph for the Grizz and Draymond Green for the Warriors — and maybe he imparted some wisdom on Jones on how to win some big games. Who knows? Maybe Barnes learned a thing or two as well since he's never actually won a National Championship. Either way, they look like they had a good time.
Unfortunately, they weren't good luck charms as the Grizzlies fell 101-84 to the Warriors and the series is tied up at 2-2.