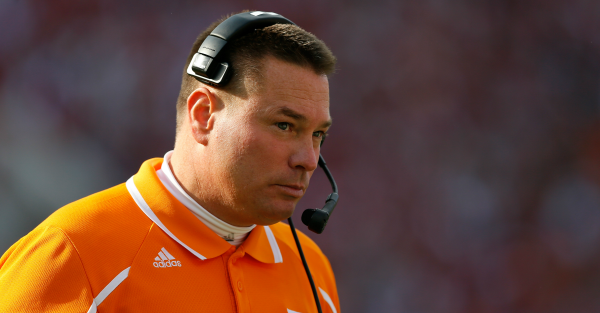 On Saturday Tennessee head football coach Butch Jones talked to the media for the first time since the Title IX lawsuit against the university was filed. The lawsuit claims that the university breeds a culture of violence against women. Jones denied such a problem with his program.
Since the filing of the lawsuit on February 9, a current and a recent Tennessee football player have been arrested. One was Alexis Johnson on charges of aggravated assault and false imprisonment and the other was Mack Crowder who is charged with five felonies.
Crowder's last game was the Outback Bowl victory over Northwestern while Johnson just transferred to Tennessee in January. Coach Jones says that people who know this team know that this is not what these players stand for. "The people that know us, that know our football program, understand what's going on here with all the positivity," Jones said.
The lawsuit accused four Tennessee football players of sexual assault: former players A.J. Johnson, Michael Williams and Riyahd Jones and a current football player named as a "John Doe." Johnson and Williams are scheduled to be tried on aggravated rape charges this summer after a November 2014 incident.
[h/t The Tennessean]