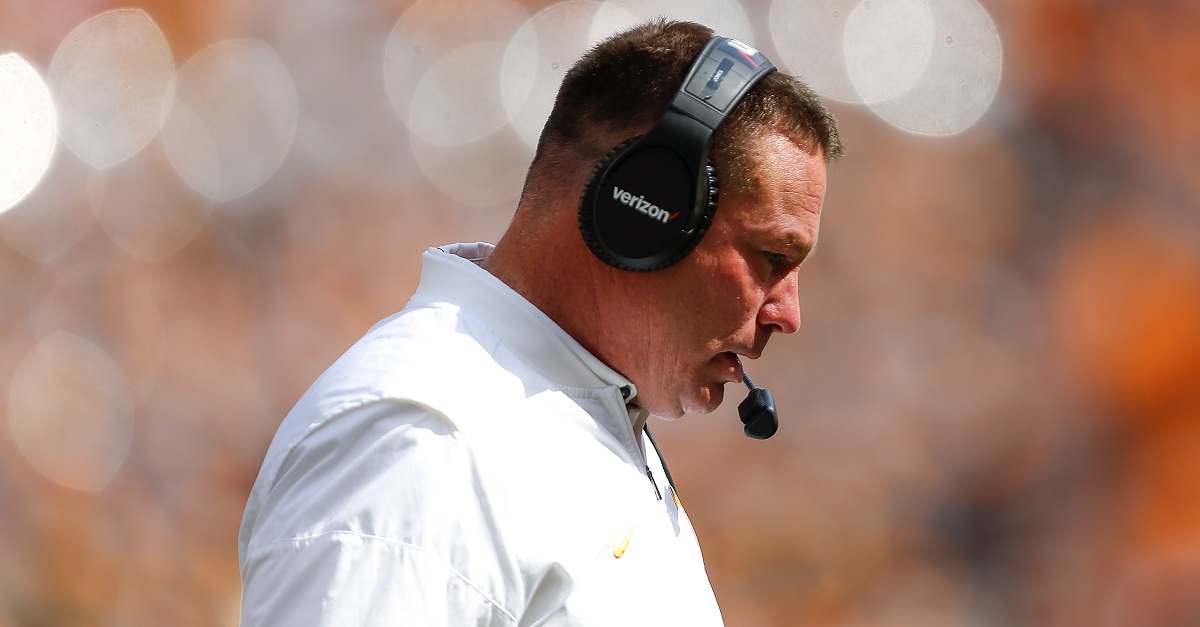 Michael Reaves/Getty Images
KNOXVILLE, TN - OCTOBER 14: Head coach Butch Jones of the Tennessee Volunteers reacts against the South Carolina Gamecocks during the second half at Neyland Stadium on October 14, 2017 in Knoxville, Tennessee. South Carolina defeated Tennessee 15-9. (Photo by Michael Reaves/Getty Images)
Chris Spognardi, a former director of football operations at the University of Tennessee, has pleaded guilty to an official misconduct charge in relation to mishandling the program's travel expenses, as initially reported by the Knoxville News Sentinel.
Spognardi, 32, worked at the university during three seasons under former head coach Butch Jones and was in charge of managing finances spent during team trips, from which he is being accused of fabricating receipts.
The former director of football operations admitted to forging fake receipts in order "to conceal the fact that he could not account for those funds," during an audit by the state Comptroller's Office and the university.
As part of his plea, Spognardi will be ordered to pay back $14,085 to the university and has a sentencing scheduled for February 9, 2018, according to the Sentinel. He will reportedly receive one year of probation and is expected to be granted "judicial diversion," according to the report.
Spognardi was initially placed on paid leave by the university in August 2016, before being fired six months later for "information learned by the University's Office of Audit and Compliance," although UT elaborate that information to the Sentinel at the time of his termination.