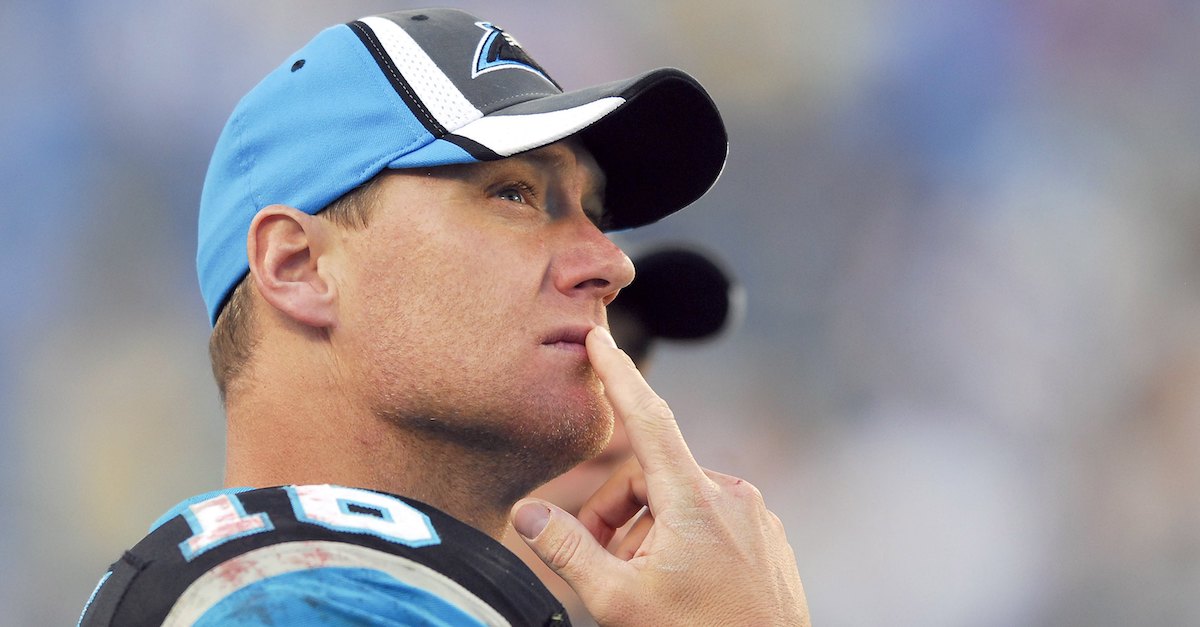 Grant Halverson/Getty Images
CHARLOTTE, NC - DECEMBER 17: Quarterback Chris Weinke #16 of the Carolina Panthers watches after being removed from a game against the Pittsburgh Steelers on December 17, 2006 at Bank of America Stadium in Charlotte, North Carolina. The Steelers defeated the Panthers 37-3. (Photo by Grant Halverson/Getty Images)
Former Heisman Trophy winner and recent Alabama offensive analyst Chris Weinke has officially been hired as Tennessee's new running backs coach, the head coach Jeremy Pruitt announced via UT Athletics' official website on Wednesday.
"I'm excited to have Chris Weinke on our staff to coach running backs," Pruitt said. "He has played the game at the highest level and what he has accomplished on the field speaks for itself. He is also an outstanding coach and teacher of the game, coaching in the NFL, in college this past season and at the high school level. He has a great eye for talent and knows the game on the offensive side of the ball as well as anybody I've been around. He will be a great fit for our Tennessee program."
Last week, multiple reports indicated that Weinke would join the Vols' staff as a running backs coach. Gridiron Now's John Brice initially reported that the former quarterback would be the top candidate for the position shortly after former running backs coach Robert Gillespie's departure.
The former Heisman Trophy winner was previously reported to be the Vols' quarterbacks coach shortly after the hiring of Jeremy Pruitt in December, but apparently turned down the position.
Weinke played quarterback at Florida State from 1997-2000 and was selected by the Carolina Panthers in the fourth-round of the 2001 NFL Draft. He spent six seasons with the Panthers (2001-06) and one with the San Francisco 49ers (2007) before retiring.
Weinke began his coaching career at IMG Academy in Tampa, Florida, where he served as the head coach for five seasons. Prior to joining Alabama, he worked as the St. Louis/Los Angeles Rams quarterbacks coach from 2015-16.
Tennessee parted ways with former running backs coach Gillespie, the only retained coach from the previous regime, last Tuesday.
He was among the coaches officially announced as part of Pruitt?s inaugural staff last week after National Signing Day.