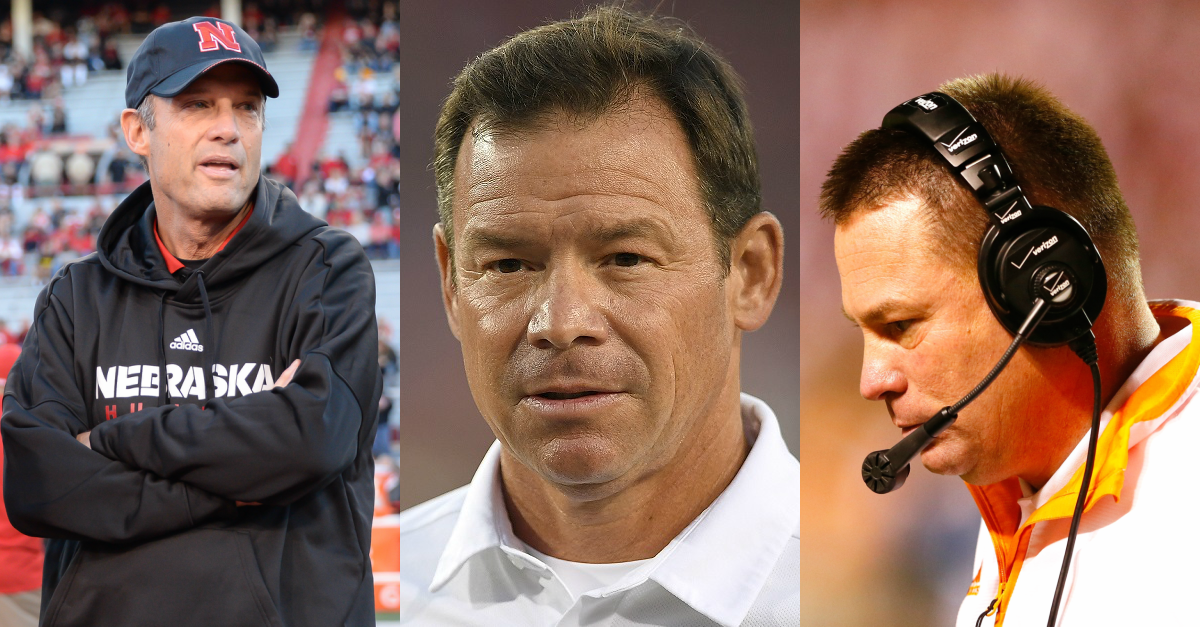 Getty Images
Getty Images
We're at the halfway point of the regular season for most teams in college football, and ESPN revealed its midseason awards so far for the 2017 season.
One "award" given out was Mark Schlabach's pick for the coach on the hottest season in the country. His four candidates were Arizona State's Todd Graham, Nebraska's Mike Riley, Tennessee's Butch Jones and UCLA's Jim Mora Jr. His choice? Butch Jones. Here's what Schlabach wrote on it:
"Jones liked to say he was rebuilding the Tennessee program ?brick by brick,? but the wall came crashing down this season. The Volunteers lost to Florida on a Hail Mary and then fell to Georgia 41-0, their worst home loss since 1905."
Related: Twitter unloads on Butch Jones after his latest ?motivational? comments
The Vols are 3-2 on the season, but they're already 0-2 in conference play and likely out of contention in the SEC East.
Jones is coming off of back-to-back 9-4 seasons, but expectations were much higher than that to start this season. Tennessee hasn't won the East under Jones, and the embarrassing 41-0 loss to Georgia did nothing to quiet the rumblings surrounding his job security.
There's always a chance Jones can turn things around, and a win over South Carolina on Saturday is a must if he wants to survive the season. If Jones can get to 9-3, that might be enough to give him another year. But if they're upset by someone and lose as badly as they're expected to against Alabama, new athletic director John Currie might make a choice sooner rather than later.
(h/t The Spun)