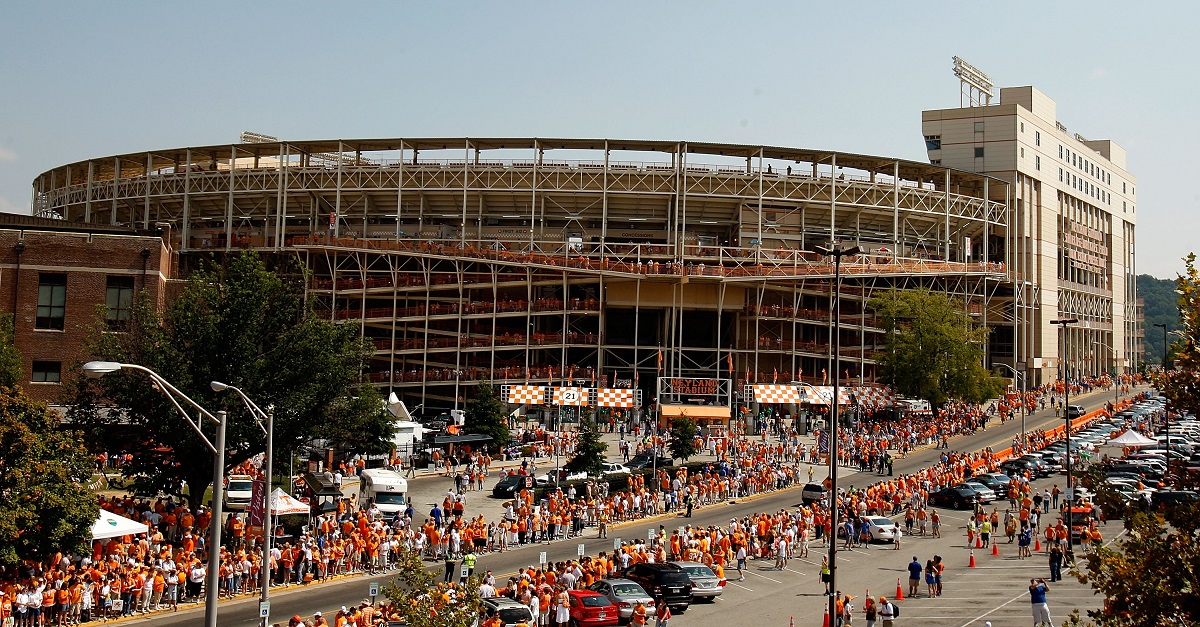 Streeter Lecka/Getty Images
KNOXVILLE, TN - SEPTEMBER 20: A general view of Neyland Stadium before the start of the Florida Gators versus Tennessee Volunteers on September 20, 2008 in Knoxville, Tennessee. (Photo by Streeter Lecka/Getty Images)
Tennessee is playing Kentucky and looks like it will come away with a win. The Vols are currently up 42-22 over the Wildcats in the fourth quarter and some fans seemed to have gotten bored. One fan was escorted out of the stadium by police for an incredibly stupid reason.
RELATED: Josh Dobbs scores new Tennessee QB record
He wasn't taken out for disorderly conduct or being belligerently drunk, but for throwing a paper plane. Apparently this has happened before though.
Simply stunning.
[h/t SEC Country]