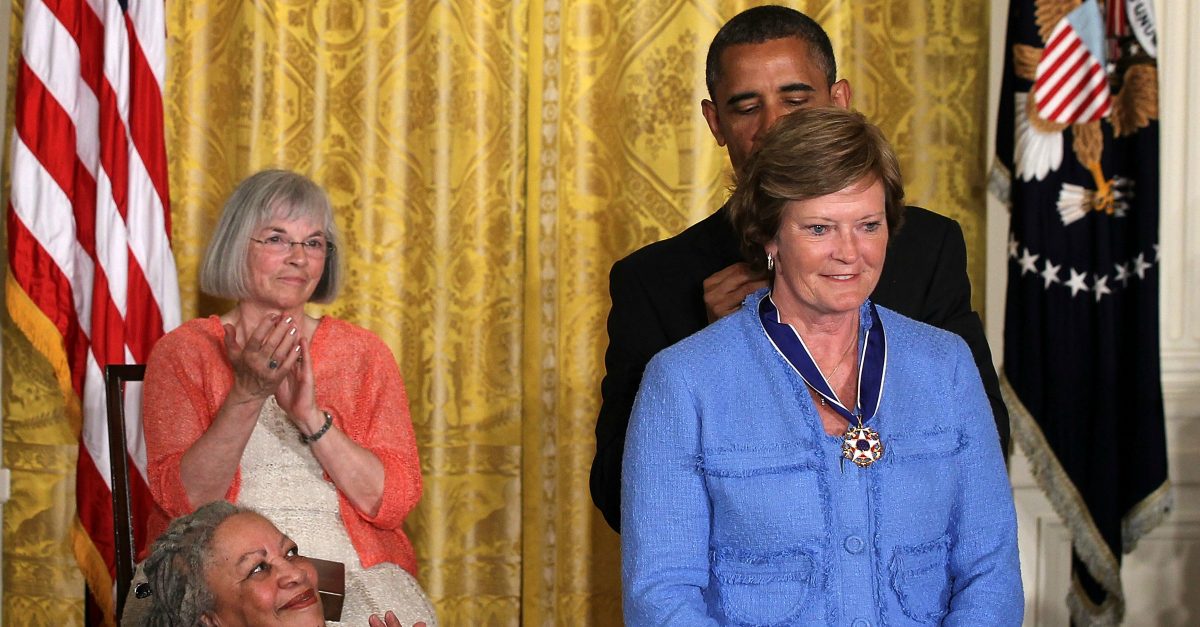 Pat Summitt was a coaching legend and had many fans over her illustrious career. 1,098 wins and eight national titles will usually earn you some of those fans and she was also one of the toughest coaches to play for during her 38-year tenure at Tennessee. She passed away on Tuesday and many people are remembering her in different ways.
RELATED: The sports world is in mourning as another legend is gone way too soon
One particular fan went to the next level with their love for Summitt and got the most incredible portrait tattooed on their calf.
That is some serious dedication to a legend. Tattoos are for life and this person is clearly a Pat Summitt fan for life. And they used all of their calf to do it, which is simply stunning.