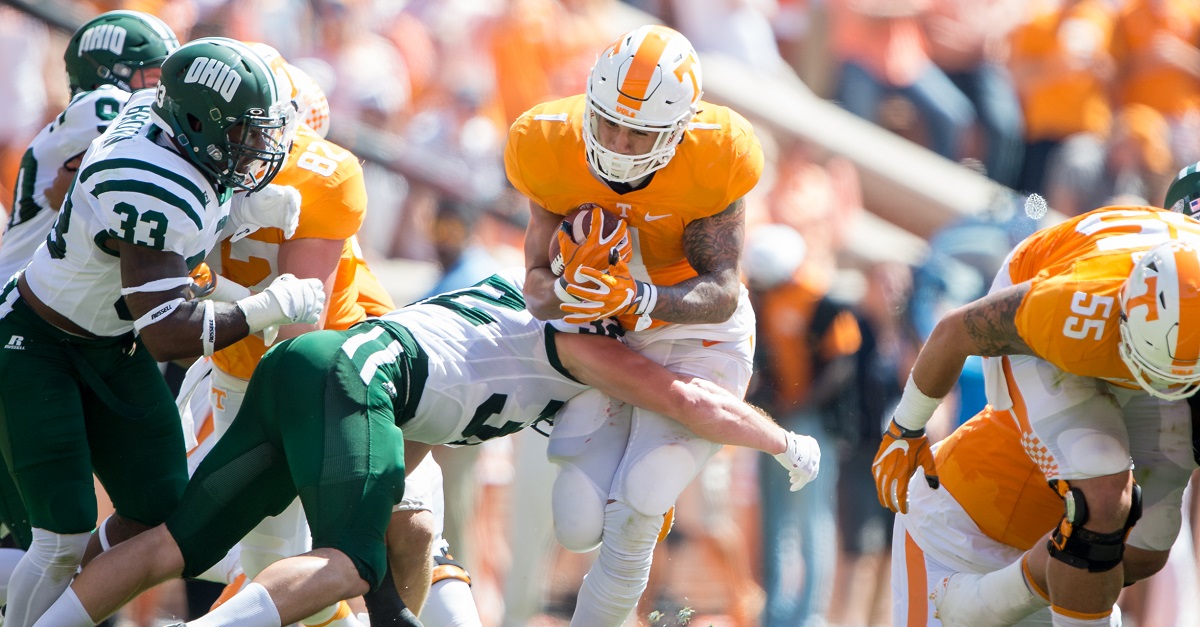 Michael Chang/Getty Images
KNOXVILLE, TN - SEPTEMBER 17: Linebacker Quentin Poling #32 of the Ohio Bobcats attempts to tackle running back Jalen Hurd #1 of the Tennessee Volunteers at Neyland Stadium on September 17, 2016 in Knoxville, Tennessee. (Photo by Michael Chang/Getty Images)
Tennessee fans were shocked when running back Jalen Hurd decided he was not going to finish the season and would transfer out of the school. However, it looks like he won't even go that far anymore and is going to cut his journey to the NFL in half.
RELATED: Jalen Hurd breaks silence, reveals real reason for transferring
I don't know about "few"  because there were reports he would look to go JUCO and then come back up to FBS as a wide receiver to make his draft stock look better. But it looks like he's gotten some feedback or at least feels comfortable enough with his skills to think he will get drafted at a decent position.
[h/t Saturday Down South]