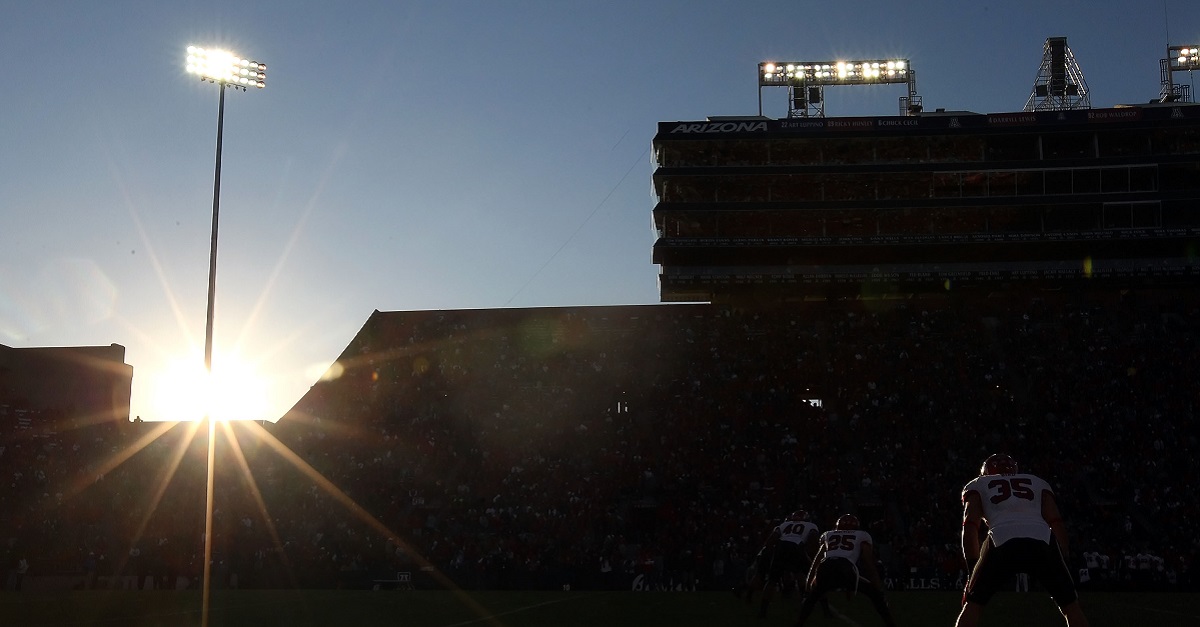 TUCSON, AZ - NOVEMBER 05: Defensive back Greg Bird #35 (R) of the Utah Utes awaits a kick off during the college football game against the Arizona Wildcats at Arizona Stadium on November 5, 2011 in Tucson, Arizona. The Utes defeated the Wildcats 34-21. (Photo by Christian Petersen/Getty Images)
Tennessee was able to nab one of the gems of the 2016 recruiting class in JUCO transfer Jonathan Kongbo. He came in as a "scrawny" 247-pound defensive end and has transformed into a massive 282-pounder with the speed and agility to scare any offensive coordinator. But he's been a real joy to work with according to Tennessee defensive coordinator Bob Shoop.
RELATED: Kongbo shows off strength with this insane lift
Shoop was at the KOC Kickoff Classic luncheon in Thompson-Boling Arena and talked about Kongbo specifically when he was asked about his defensive line.

?He?s been really good. I mean, he?s as advertised. He?s up to 282 pounds. It?s funny, we were just talking about this: I?m not a big believer in talking a whole lot about body weight. As long as guys have good body composition and as long as they can move, that?s fine. We?ve used these terms a bunch today, ?dominant? and ?disruptive? out front. It?s all about being fast and being explosive."
RELATED: This writer says Kongbo will lead newcomers in sacks in 2016
Tennessee is considered the favorite to win the SEC East and Kongbo could very well be one of the main reasons for that. Look out for the massive 6'6″ lineman that will undoubtedly be coming for your SEC quarterback this season.
[h/t Saturday Down South]