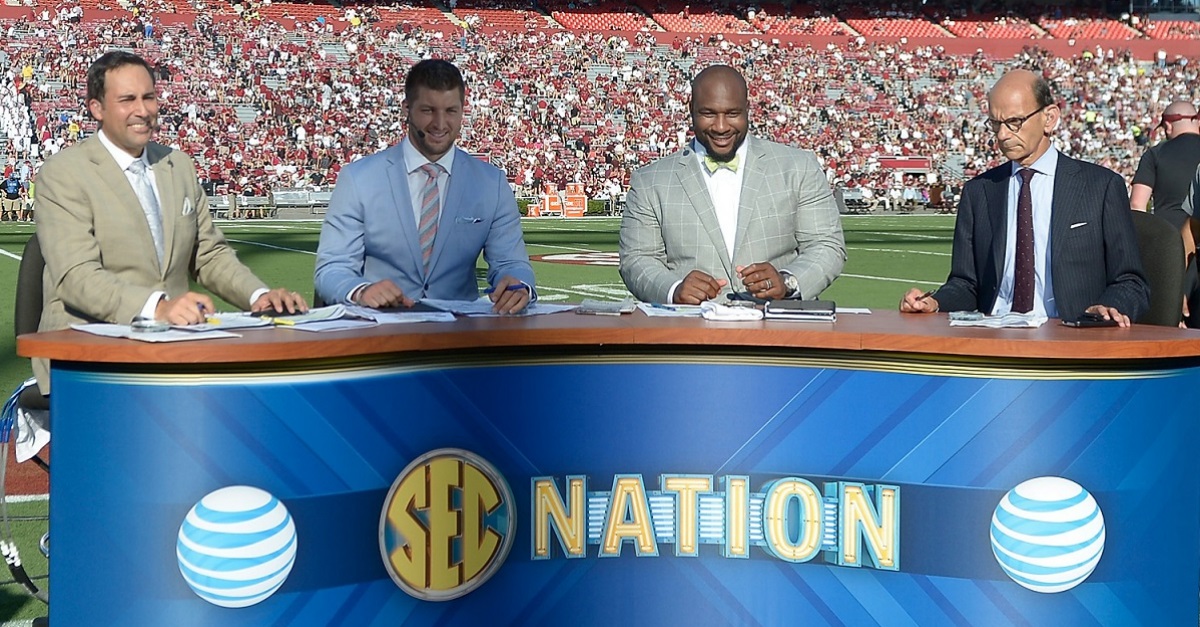 Grant Halverson/Getty Images
COLUMBIA, SC - AUGUST 28: General view of the SEC Network pregame braodcast during the game between the South Carolina Gamecocks and the Texas A&M Aggies at Williams-Brice Stadium on August 28, 2014 in Columbia, South Carolina. (Photo by Grant Halverson/Getty Images)
Tennessee finally fired former head coach Butch Jones after a season full of struggles on Sunday.
The Vols have stumbled through an abysmal season in 2017 that's included several blowout losses, including a 50-17 loss to Missouri on Saturday.
But despite the state of influx, the position remains one of the best in college football, at least according to SEC Network's Marcus Spears.
"I think it's one of the best jobs in college football. If you take a ride down to Knoxville the facilities and infrastructure, there's a lot to behold. It's been fertile recruiting ground. Access to Georgia and Tennessee. Butch did a good job recruiting five-star players…I think this is a great job."
Spears has had close ties to the SEC for numerous years, both as a former player at LSU (2001-04) and as an analyst since the network's launch in 2014.
Tennessee announced Jones' termination on Sunday after five seasons and a 34-27 (14-24 SEC) record with the program. He led Tennessee to bowl games victories during the last three seasons, but entered the 2017 season on the hot seat after failing to meet last year's preseason expectations of winning the SEC East.
However, he never managed to help his case during a tumultuous 2017 season. With Saturday's loss to Missouri, the Vols are currently on a losing streak against every conference opponent.