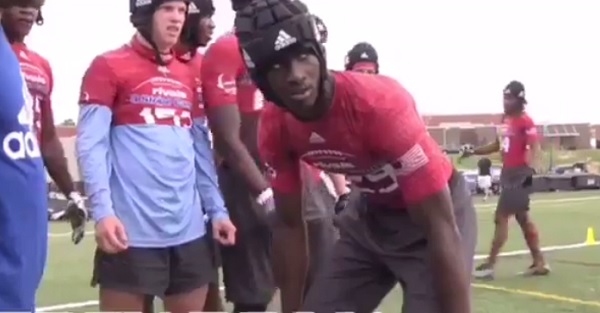 Trey Dean/Twitter
Another day, another decommit from Tennessee…
On Thursday morning, four-star safety Trey Dean (6-foot-2, 180 pounds, Hampton, Ga.) announced that he had decommitted from Tennessee.
I would like to thank God for giving me the opportunity to experience this recruitment journey. I would also like to thank the University of Tennessee. After deep prayer, careful consideration and seeking wise counsel, I have decided to decommit from the University of Tennessee. Please keep me in your prayers as I make my final decision. I want thank all the fans and No interviews please.
Dean's decommit comes right as Tennessee announced that Alabama defensive coordinator Jeremy Pruitt would be taken over as the Vols' next head coach. Oddly enough, Alabama is one of the contenders to steal Dean away, as Dean recently took an official visit to Tuscaloosa. Dean is also scheduled to take a visit to Florida this Saturday according to 247Sports.
Dean is Tennessee's eighth decommit in the past two months.