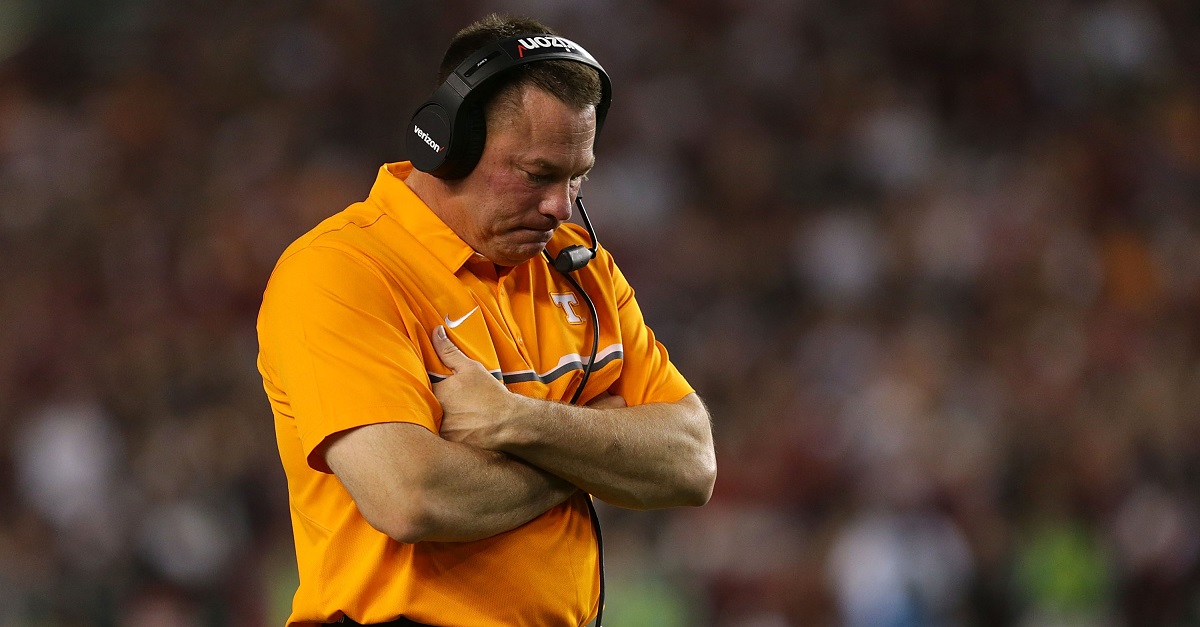 Tyler Lecka/Getty Images
COLUMBIA, SC - OCTOBER 29: Head coach Butch Jones of the Tennessee Volunteers reacts during their game against the South Carolina Gamecocks at Williams-Brice Stadium on October 29, 2016 in Columbia, South Carolina. (Photo by Tyler Lecka/Getty Images)
Tennessee fans are undoubtedly becoming more and more upset with the more news that comes out about the program. Star defensive lineman Jonathan Kongbo is tweeting cryptic things, Jalen Hurd could be transferring and Butch Jones might be on the hot seat now.
RELATED: Jalen Hurd reportedly told teammates he's transferring
Campus Insider Shae Peppler is reporting that Jones' job is safe for now barring a collapse of epic proportions.
If Tennessee goes 0-4 to finish the season that would mean losses to Kentucky, Tennessee Tech, Vanderbilt and Missouri. That would definitely be an offense worthy of a firing, but that is incredibly unlikely and there should be at least two wins in there against Tech and Mizzou.