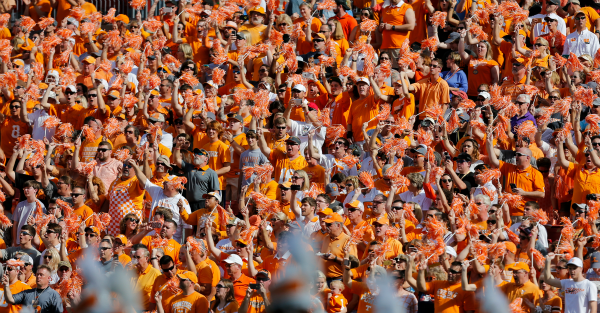 According to a report by The Tennessean, six women filed a federal lawsuit are alleging that the University of Tennessee has enabled sexual assaults by student athletes. The women are claiming that student culture and the legal process are biased against victim of sexual assault.
The lawsuit accuses five Tennessee athletes of sexual assault including ex-football player A.J. Johnson and another current player identified as "John Doe." The plaintiffs claim Tennessee violated Title IX laws in its handling of sex assault cases. The lawsuit alleged Tennessee showed ?deliberate indifference and a clearly unreasonable response after a sexual assault that causes a student to endure additional harassment.?
The lawsuit also alleges that athletic director Dave Hart and football coach Butch Jones were administrators who were aware of sexual assaults by football players ?yet acted with deliberate indifference? and ?failed to take corrective actions.?
Tennessee is already the subject of two Title IX investigations initiated by the federal government after complaints against the school in June and July of last year.
[h/t Sports Illustrated]