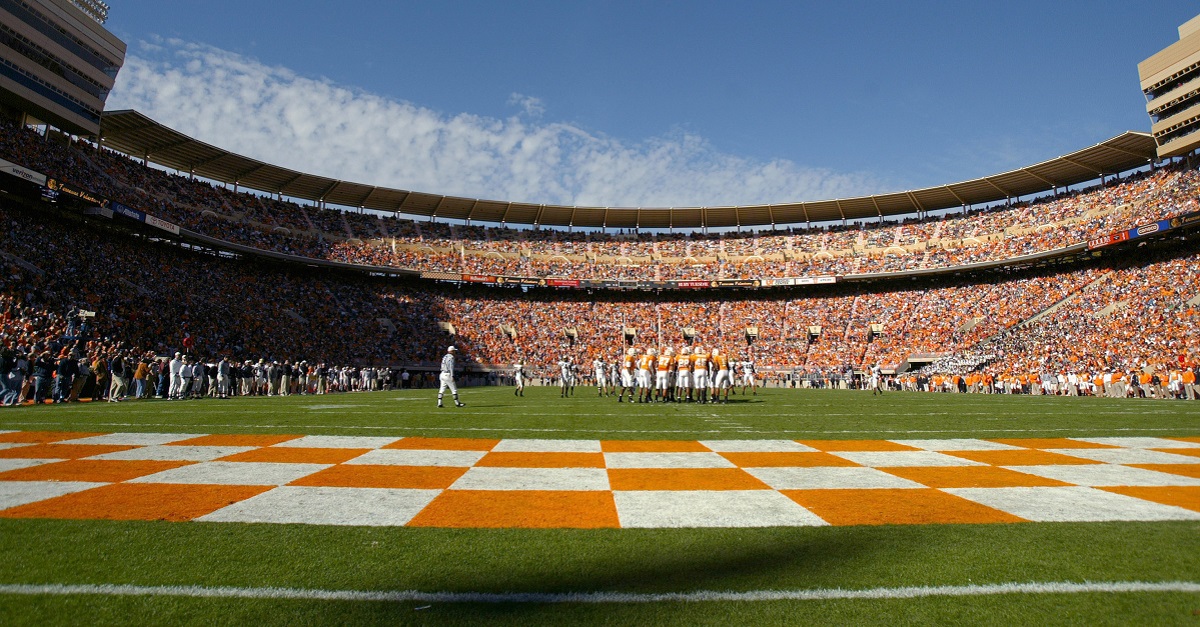 Doug Pensinger/Getty Images
KNOXVILLE, TN - NOVEMBER 19: A general view of the field taken during the game between the Tennessee Volunteers and the Vanderbilt Commodores on November 19, 2005 at Neyland Stadium in Knoxville, Tennessee. Commodores defeated the Volunteers 28-24. (Photo by Doug Pensinger/Getty Images)
The Tennessee Volunteers announced several new home games to fill out future schedules all the way up to 2022. All seven of the games are against non-Power Five schools.
RELATED: Battle at Bristol unveils massive winners trophy
Tennessee?s new announced games include: UTEP (2018), Chattanooga (2019), UAB (2019), Charlotte (2020), Bowling Green (2021), Ball State (2022) and Army (2022).
RELATED: UAB practices for first time since program shutdown
The UTEP game actually completes Tennessee's 2018 schedule with the remaining seasons of 2019-22 having open dates for non-conference games. Some other notable non-conference games over the next few years include: Georgia Tech in 2017, West Virginia in 2018, Pitt at home in 2021 and at Pitt in 2022.
[h/t Saturday Down South]