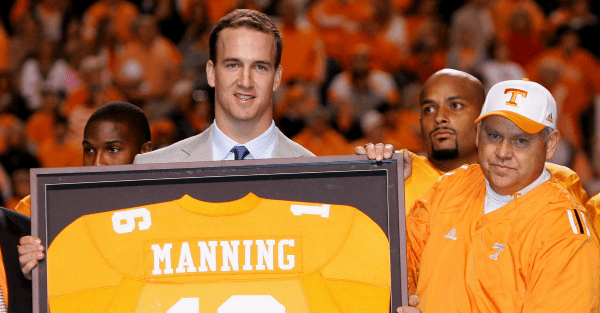 A group of women recently brought a lawsuit against the University of Tennessee for a violation of Title IX regulations by the school. Peyton Manning was specifically named in the lawsuit and now lawyers for the school are motioning for his name to be removed from that lawsuit and all references of him to be excluded from it as well.
The suit accuses the university of creating a hostile sexual environment through indifference toward assaults by student-athletes and accuses Manning of sexually assaulting a female associate trainer while she was looking at an injury. The school lawyers say that adding the Manning allegation to the suit — which includes four women accusing student-athletes of sexual assault — is frivolous since the allegation is 20 years old.
The suit says Manning?s time as a student-athlete is "immaterial, impertinent, and scandalous" and was included in "a misguided (and unfortunately successful) attempt to generate publicity." Overall, University of Tennessee lawyers say Manning was added to the suit to create negative press coverage.
UT lawyers argue that keeping Manning in the lawsuit would only be relevant if the court found that Manning committed sexual assault and to this point there has been no evidence of Manning's assault and so the accusers have no reason to keep his name in the suit.
[h/t Yahoo! Sports]