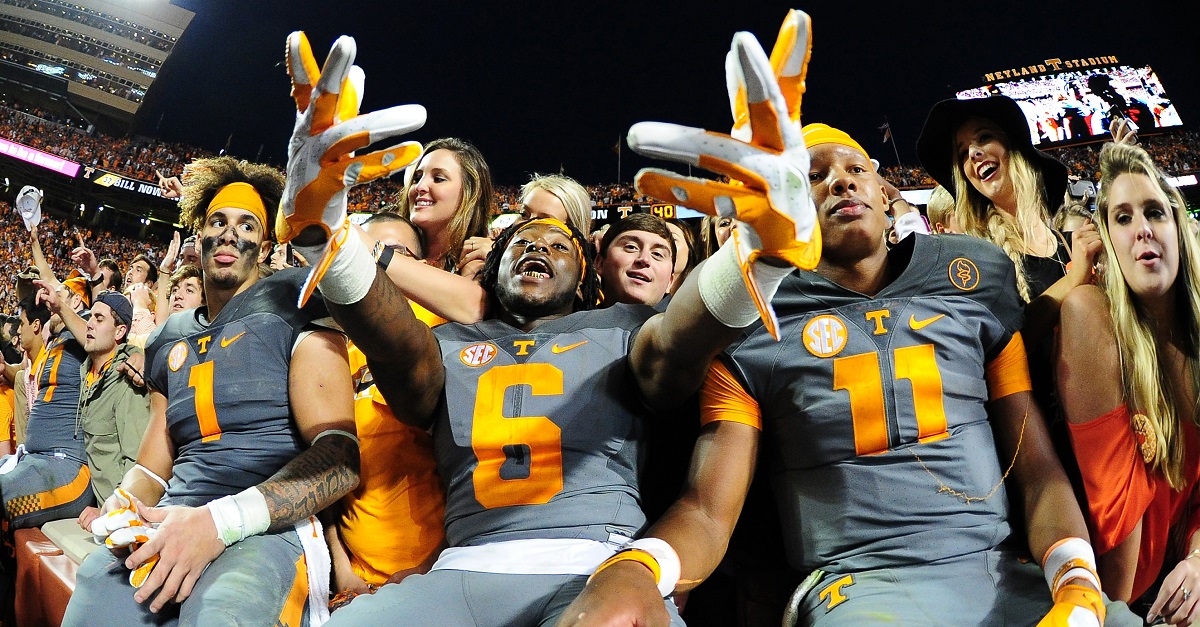 Scott Cunningham/Getty Images
KNOXVILLE, TN - OCTOBER 10: Jalen Hurd #1, Alvin Kamara #6, and Joshua Dobbs #11 of the Tennessee Volunteers celebrate with fans after the game against the Georgia Bulldogs on October 10, 2015 at Neyland Stadium in Knoxville, Tennessee. (Photo by Scott Cunningham/Getty Images)
Tennessee doesn't always wear the Smokey Grey uniforms, but when it does it looks good. The team announced they will be wearing the uniforms for the big rivalry game against Florida on Saturday.
RELATED: College GameDay confirms Week 4 location
ESPN's College GameDay will be in Knoxville for the game so it makes sense that the team would want to stand out even more. Just a reminder, this is what the uniforms look like in action:
The uniforms became a fan favorite after the team was able to rally from a 24-3 deficit to beat the Georgia Bulldogs last year for a 38-31 win and to kickstart the redemption portion of the 2015 season.