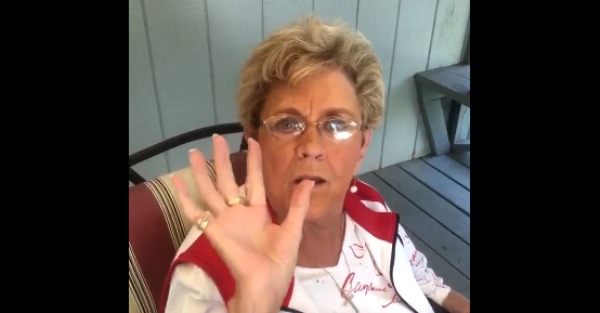 As demonstrated by this elderly Tennessee fan, age knows no bounds when it comes to college football fanatics and the decorum they sometimes lack.
RELATED: Tennessee to bring back fan favorite uniforms for Florida game
The Volunteers square off with the Florida Gators Saturday in a SEC East showdown, and someone apparently thought it would be a good idea to get grandma in on the smack talk ahead of their matchup.
It's always kind of startling to see a person of a certain age use such coarse language, but football in the SEC can get pretty rabid, so she's excused.