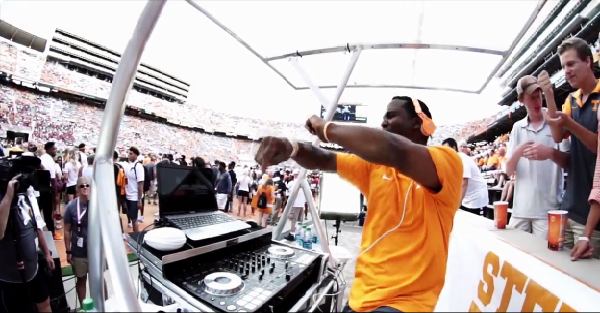 Tennessee opens up its football season on September 3rd against Appalachian State and they will have DJ Sterl the Pearl back in their corner this season. He's the official DJ of Neyland Stadium and has been all over the world to DJ large events, weddings, festivals and large galas. He's a former quarterback for the Vols and led the team to four bowl game victories (Liberty, Peach, Cotton and Sugar) as well as back-to-back SEC Championships.
With less than 100 days until the season starts he wants everyone to know exactly where they should be when it does start and why they should be there.
That's some high praise for the crowd that believes in "Third Down For What?!?!?" and that "Rocky Top" is one of the greatest songs ever.
[h/t CollegeSpun]