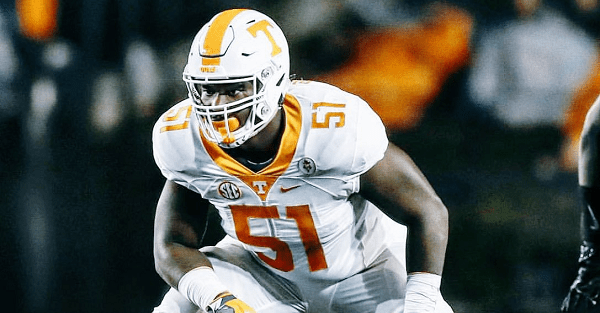 @smithtrey98/Twitter
@smithtrey98/Twitter
Tennessee may not have had a great or even good 2017 season, but they find a gem on their roster in offensive lineman Trey Smith. He was probably the steadiest and best player on the Volunteers' roster that is returning. However, he won't be able to get in too many reps with the team and new head coach Jeremy Pruitt this spring according to VolQuest.
The 6-foot-6, 312-pounder will be monitored and evaluated, but he is expected to make it back in time for the 2018 season. It is unknown right now what the medical issue is exactly, but it's apparently serious enough to keep him from practicing.
Smith emerged as a leader not only the field — garnering starts in all 12 games — but in the locker room as teammates rallied around him and enjoyed playing with him. He will have to do that from the sideline the next few months though since he won't be on the field making any plays.
[h/t Saturday Down South]