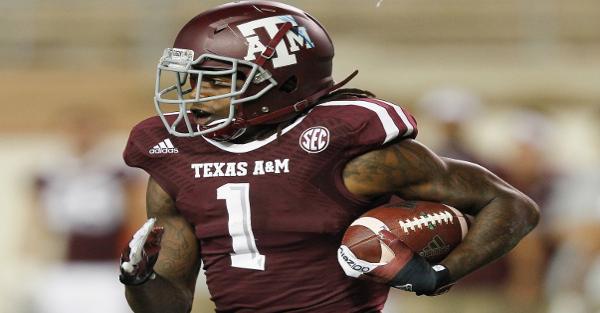 Heading into game week, Texas A&M released their official depth chart, taking the fun out of any more predictions we'd have for players playing for positions.
There is at least one surprise, though it looks like it's still a complete toss-up. Brandon Williams, the running back turned defender, looks to be a possible starter at corner. I think it was easy to project him getting snaps against ASU, but could he be the outright starter at a position he's never played at this level?
Another surprise is freshman Daylon Mack being listed as the third defensive tackle behind Julien Obioha and Hardreck Walker. With all the hype coming into this season, you'd think he would have been slightly higher. John Chavis has maintained keeping bodies fresh, so maybe this is his way of keeping Mack healthy.
[h/t Fox Sports]