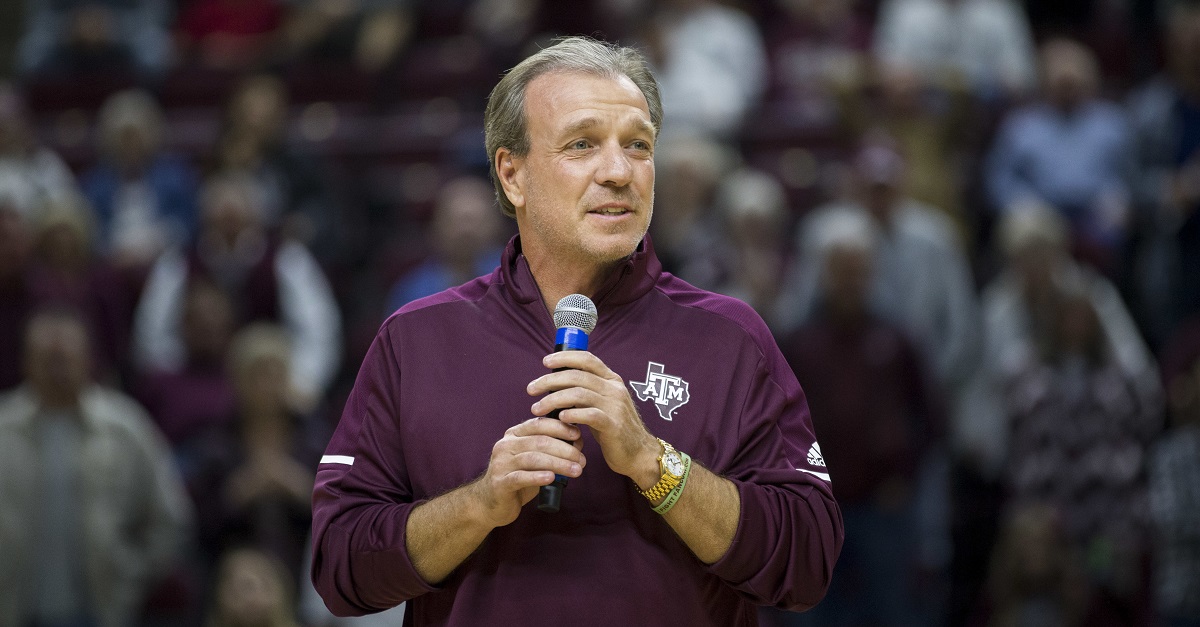 AP Photo/Sam Craft
AP Photo/Sam Craft
Appalachian State announced on Friday that they had agreed to a deal to play Texas A&M at Kyle Field in the 2022 college football season.
From Appalachian State's press release:
The Appalachian State football team will travel to College Station, Texas, to take on the Texas A&M Aggies on Sept. 10, 2022.

The matchup will be the Mountaineers' first against the Aggies and adds to the list of Appalachian's annual scheduling of some of the nation's most recognizable programs.

The Mountaineers have played seven games against teams from Power Five conferences in head coach Scott Satterfield's first five seasons. They're now set to play at least one game against a Power Five team in each of the next seven seasons, starting with a 2018 visit to Penn State on Sept. 1.
This seems to be a solid move for both schools. Appalachian State may be most known for their 2007 upset of Michigan in the season opener, but the Mountaineers have become a respectable Group of 5 program since joining the FBS, as they have won 30 total games over the past three seasons. Texas A&M doesn't lose anything by adding them to the schedule.
As for Appalachian State, they add another big program to their schedule as they continue to try and build their brand. Appalachian State has been aggressive in scheduling top tier competition in their out-of-conference schedule, as they have played Miami, Clemson, and Georgia in their past three seasons. That trend will continue, as Penn State, Miami, Clemson, North Carolina, Wisconsin, and now Texas A&M are all on the Mountaineers' future scheduel.