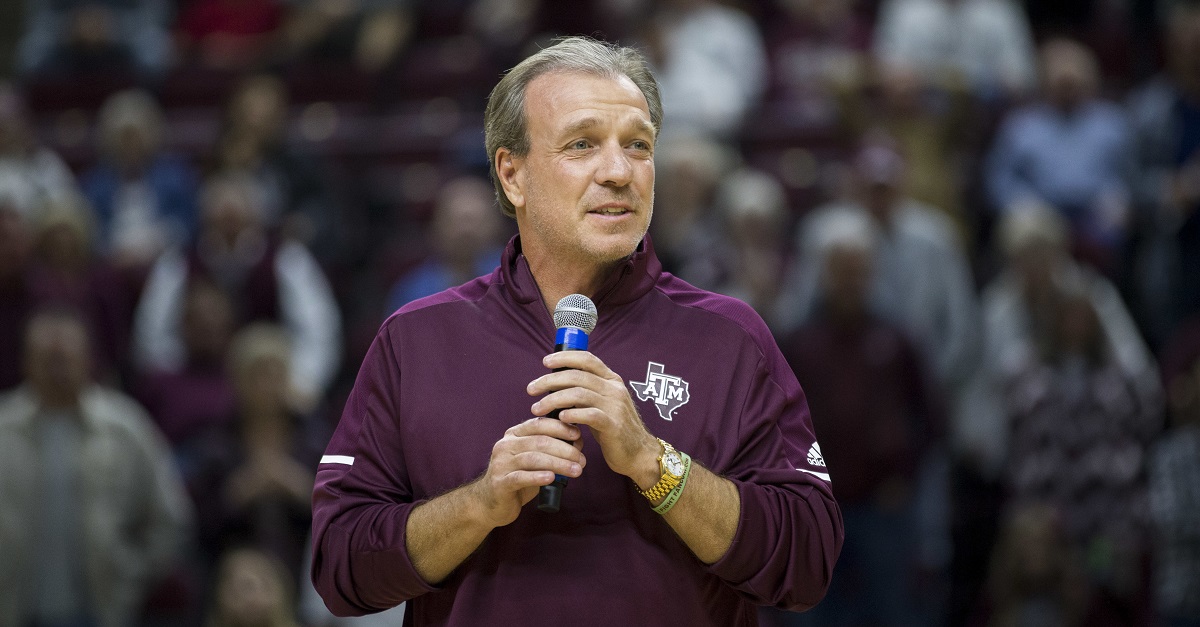 AP Photo/Sam Craft
AP Photo/Sam Craft
Jimbo Fisher enters the 2018 college football season with expectations that are, frankly, off the charts. Texas A&M invested the largest coaching contract in the history of the sport in Fisher and, even with the requisite caveats that it can take time to build a program, the heat will be on from the moment the ball is kicked at the outset of the campaign.
To that end, the microscope is focused on Fisher and, in the wake of losing defensive line coach Jerry Montgomery to the NFL (and the Green Bay Packers) this week, there was real attention on who Fisher would tab as his replacement. In short order, though, the coaching staff was filled once more, as TexAgs reported that Baylor defensive line coach Elijah Robinson would replace Montgomery.
Later, Baylor head coach Matt Rhule formally confirmed the report.
Robinson followed Rhule from Temple to Baylor and, prior to that move, he spent three seasons on the Owls staff. While position coaches are rarely household names in a national sense, there is real buzz about Robinson and as an up and coming name in the industry and, for the most part, it appears that the reaction has been quite positive from the Aggies fan base.
Still, it is January and things will very much ramp up in the coming days. For now, though, Texas A&M has ten full-fledged coaches again and that brings some level of stability to the proceedings.