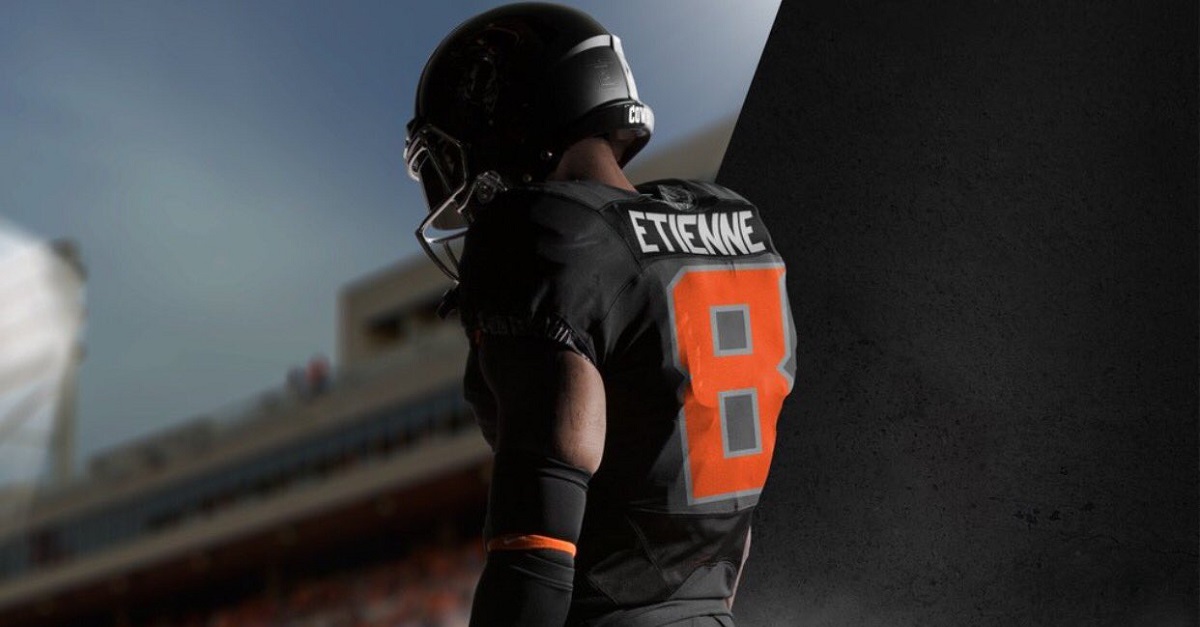 Exactly one month after releasing his Top 10 teams, four-star running back Travie Etienne (5-foot-11, 199 pounds, Jennings, LA) has found a school, as he reported committed to Texas A&M during a visit on Saturday.
Etienne is one of the top running backs in high school, as he rushed for nearly 3,000 yards and 40 touchdowns in his junior season. Seriously: 3,000 yards, and 247Sports has him listed as having run a 4.43 40-yard dash.
Etienne gives Texas A&M 11 commits in the 2017 class, which currently ranks 14th overall and fifth in the SEC over at 247Sports.