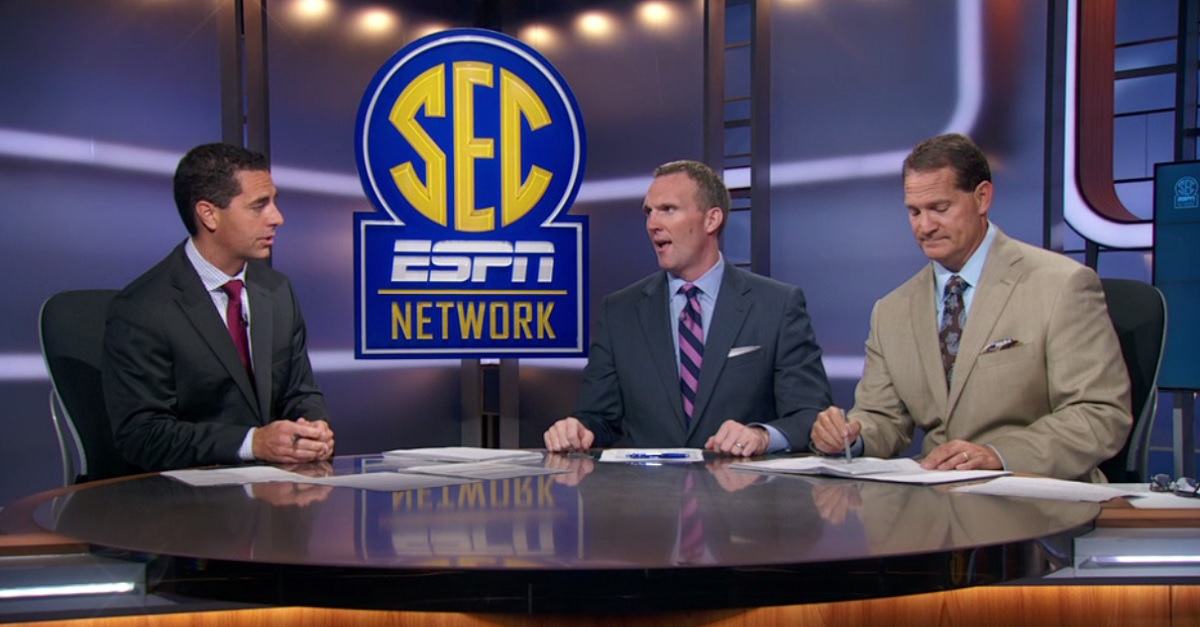 SEC Network
Jimbo Fisher isn't going to have much room for error at Texas A&M, simply because the former Florida State head coach inked the largest coaching contract in the history of college football. However, former Auburn head coach and national championship winner Gene Chizik does not necessarily see a path to quick success for the Aggies.
In speaking with The Roundtable on WJOX 94.5 FM, Chizik indicated that Fisher "will have his hands full" and a lot of that has to do with the presence of Tom Herman and the Texas Longhorns.
"Let me say this. Jimbo's got his hands full, because I don't care how you slice it, the University of Texas will always be the University of Texas out there. Obviously, things can change and they can ebb and flow with the success of what's happening on the field. That will always play a part, but the reality of it is, the Longhorns — and I'm not saying this because I was there. I'm saying it because I was there, and I know exactly how it unfolds in that state — and Jimbo does have his hands full.

"A few years ago when Texas A&M jumped into the SEC, I think [former Aggies coach] Kevin [Sumlin] did a great job of parlaying that momentum because it was knew, and it was shiny, and it was golden that, 'Hey, we're going into the SEC.' Well, you can see, here we are four, five years later, he didn't win enough to stay in the SEC. And that SEC West that they're climbing into is a handful as we all know."
As Chizik also notes, operating in the SEC West is no picnic and expectations are off the charts in College Station right now. It should be noted that it isn't as if Texas A&M has had a huge talent problem but the program will routinely face a brutal recruiting battle against the toughest programs in the land and there are few easy wins in the SEC.
Jimbo Fisher might do great work at Texas A&M but not everyone envisions immediate and/or lasting success to the tune of what the Aggies faithful likely expect.