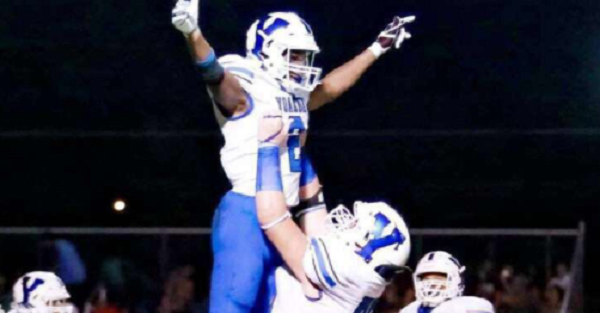 Twitter/@Jo_moore2
Recruiting is often a ruthless industry, but one program is now under real fire for its actions against a prospect. Four-star 2018 safety prospect Jordan Moore has been committed to Texas A&M since December of 2016 and the top-250 overall recruit seems pretty firm in his pledge to land in College Station next year. With that as the backdrop, Moore was interested in attending Saturday's game between the Aggies and the Arkansas Razorbacks and, given that Moore hails from Yoakum (Tex.), it wasn't a crazy long trip to make.
As you may imagine, Moore reached out in an attempt to gain access to AT&T Stadium in Arlington but it was Arkansas, not Texas A&M, that is the home team for this week's game and, thus, they control passes in circumstances like this one.
Enter Daniel Bush.
The Arkansas Director of Personnel responded in a viral and unfortunate way to Moore's request, essentially indicating that he could not attend without decommitting publicly from Texas A&M.
This has not gone over well, as you may imagine. Arkansas likely didn't have a chance to lure Moore as a prospect, but if the Razorbacks did that likely went up in smoke with one direct message on social media. Beyond that, this isn't a cordial way to speak to a high school student in any way and it will be interesting to see if Arkansas issues public statements about this.