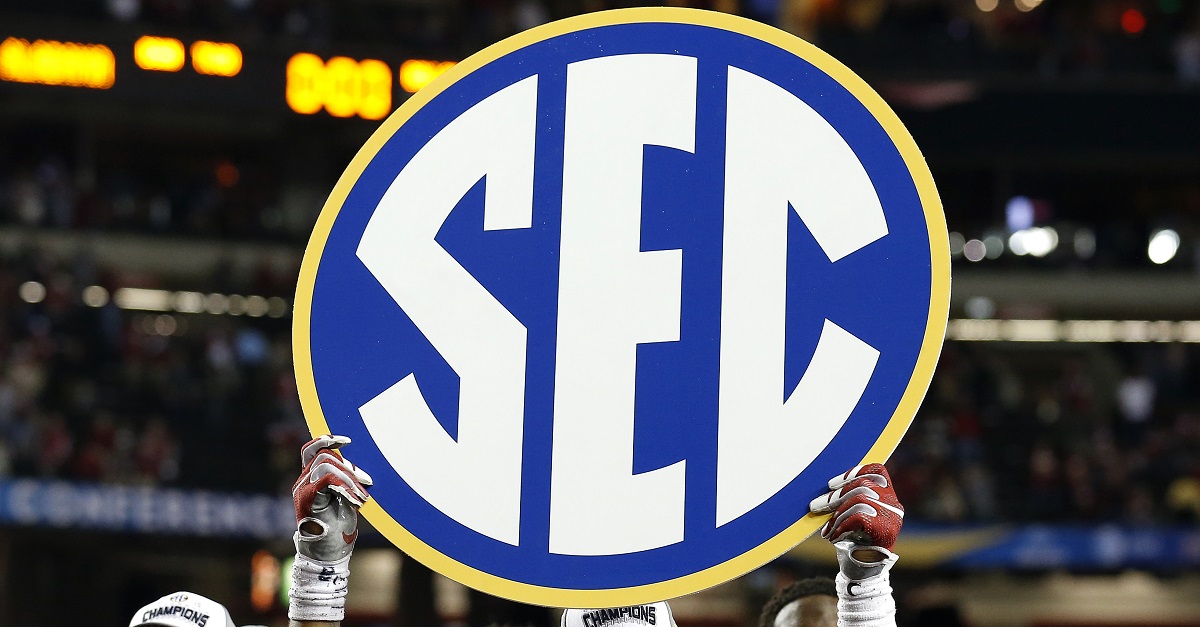 Mike Zarrilli/Getty Images
ATLANTA, GA - DECEMBER 5: Running back Derrick Henry #2 of the Alabama Crimson Tide celebrates with his team after defeating the Florida Gators 29-15 in the SEC Championship at the Georgia Dome on December 5, 2015 in Atlanta, Georgia. (Photo by Mike Zarrilli/Getty Images)
Texas A&M's season-opening matchup against Northwestern State has been moved up to Thursday, Aug. 30 instead of its originally scheduled date, Sept. 1, the SEC announced via its official website on Tuesday.
"Texas A&M's football season opener vs. Northwestern State has been moved to Thursday, August 30 and will be televised on the SEC Network, the Southeastern Conference announced on Tuesday. Kickoff is slated for 7:30 pm CT / 8:30 pm ET at Kyle Field in College Station.

The game was originally scheduled to be played on Saturday, September 1."
The game will serve as the SEC's first matchup of the 2017 season. In 2017, Arkansas opened its season against Florida A&M in Little Rock as part of the conference's Thursday matchup for Week 1.