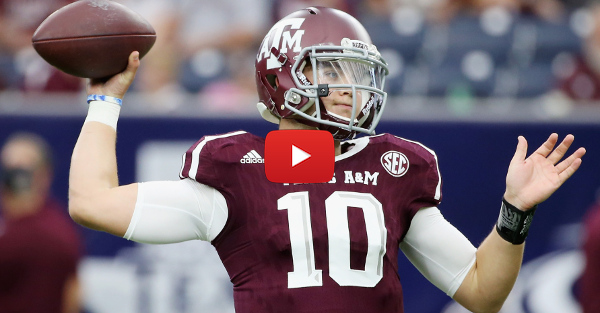 Mike Bercovici #2 of the Arizona State Sun Devils drops back to pass during the first half of their game against the Texas A&M Aggies during the Advocare Texas Kickoff at NRG Stadium on September 5, 2015 in Houston, Texas. *** Local Caption *** Mike Bercovici
Texas A&M just knows how to take care of ranked opponents on opening night.
After a pretty sluggish first half, Texas A&M seemed to find their form en route to a 38-17 win against Arizona State. Freshman wide receiver Christian Kirk and junior defensive end Daeshon Hall led the way for the Aggies (1-0).
Kirk returned a punt at the top of the second quarter for a 79-yard TD, then scored on a 66-yard TD catch from Kyle Allen to put the Aggies up 31-17 in the fourth quarter. Daeshon Hall was a terror on a defense that was very impressive, collecting four sacks and spending much of his time in the ASU backfield.
The game wasn't without question marks though, as Kyler Murray and Kyle Allen continued to switch at QB, mostly when the other was ineffective. After a hip injury to Murray, Allen remained in the game blowing the door open on the lead. Punter Drew Kaser also went down with an undisclosed leg injury.
Kirk finished with six catches for 106 yards and one touchdown reception, while Allen completed 15/26 passes for 198 yard and two scores against one interception. Murray finished with 69 rushing yards on six carries.
The Aggies face Ball State Sept. 12 at Kyle Field.