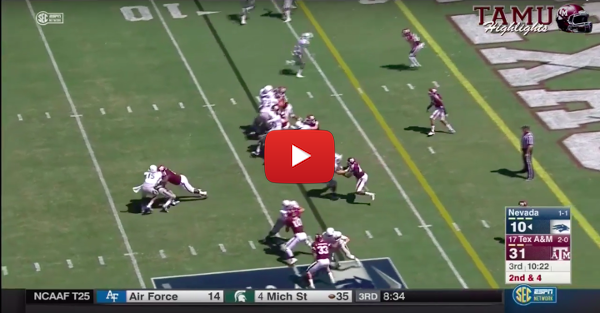 Sitting at 3-0 is nice. Sitting at 3-0 while watching this highlight reel is even better.
This reel shows all of the scoring and amazing plays from the Aggies 44-27 win over Nevada. That includes all five of Kyle Allen's touchdown passes and Daylon Mack tackling Nevada's running back and quarterback all at once. Donovan Wilson's interception may have been the most impressive play of the game.
The music accompanying this highlight sounds like the score from The Man of Steel, making it even more impossible to look away.