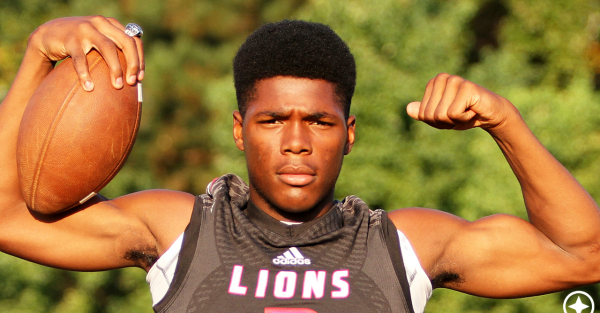 Keldrick Carper is the No. 17 athlete in the class of 2017 and Louisiana's No. 11 prospect. He has 27 offers, but LSU isn't one of them. That doesn't quite sit well with Carper and so he's made it his mission to play somewhere in the SEC so that he can beat the Tigers on the field and show them he's definitely worth a scholarship spot.
"Coach (Dameyune) Craig told me to come there for the spring and an offer might come then," Carper told SEC Country. The 6'3″, 185-pound athlete can play at wide receiver or defensive back. Both of those positions are being targeted by LSU in this recruiting class so that makes not offering the product out of Plain Dealing High School an even bigger anomaly.
"Notre Dame, UGA and Texas A&M … those three really stick out to me," Carper said. "Tennessee and Ole Miss, too." Obviously, four of those are in the Southeastern Conference and fit in with Carper's plan to get revenge so his recruitment should be an interesting one to follow.