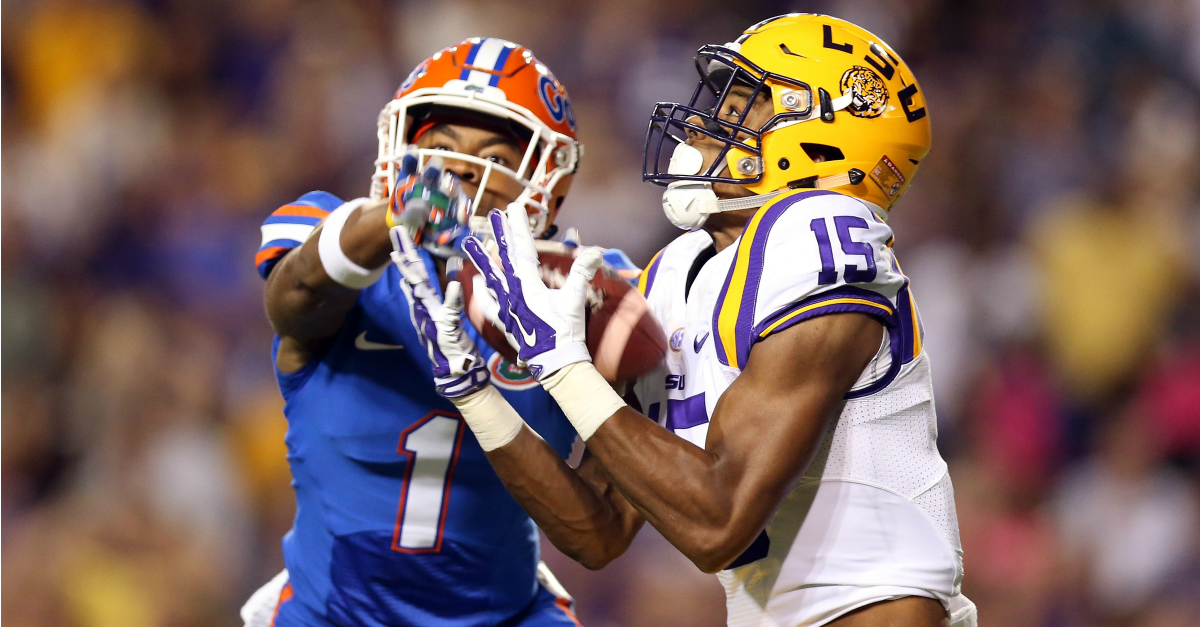 RELATED: LSU releases "LSU is DBU" hype video
________________________________________________________________________________________________________________
CBSSports.com released its top five schools for producing talent at each position over the last ten years (2006-15). With the "DBU" debate raging on, CBSSports.com's Jon Solomon took a crack at the list and neither LSU nor Florida are at the top of it. He used criteria like NFL starts, Pro Bowl appearances, overall number of picks and then first-round picks.
The top school? The Texas Longhorns. They've had 687 starts (most among the top six), six Pro Bowls and five first-rounders (most again). Here's the rest of the best in order from No. 2 to 6.
2. South Carolina – 668 starts, two Pro Bowls, nine draft picks, two first-rounders
3. Ohio State – 646 starts, seven Pro Bowls, 12 draft picks, three first-rounders
4. LSU – 635 starts, six Pro Bowls, 12 draft picks, four first-rounders
5. Miami – 515 starts, 15 Pro Bowls, eight draft picks, three first rounders
6. Florida – 485 starts, four Pro Bowls, 10 draft picks, three first rounders
South Carolina is a bit of a surprise, but guys like Johnathan Joseph, Dunta Robinson, D.J. Swearinger, Stephon Gilmore, Chris Culliver, Captain Munnerlyn, Fred Bennett, Ko Simpson, Sheldon Brown and Andre' Goodman give them the edge over those other "DBU" powers.