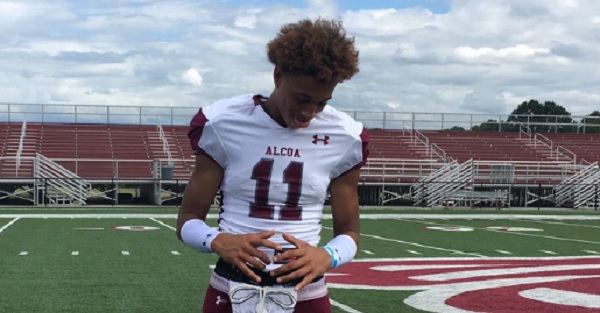 Twitter/Tykee Ogle-Kellog
Three-star wide receiver Tykee Ogle-Kellogg had offers from schools like Tennessee, Missouri, Ole Miss, and Mississippi State. It doesn't look like he will be going to any of those schools, though, as on Friday, Ogle-Kellogg announced that he had committed to UT-San Antonio.
Ogle-Kellogg had previously listed UTSA, Virginia Tech, and Ole Miss as his Top 3 schools, but it looks like the Roadrunners — yes, the Roadrunners — have won out for now.
This is a huge commit for UTSA, which has a rising program after starting football just a few years ago. Ogle-Kellogg, rated as high as the Top 500 by 247 player rankings, is the school's top ranked commit for the 2018 class, and the class as a whole ranks second in the C-USA.