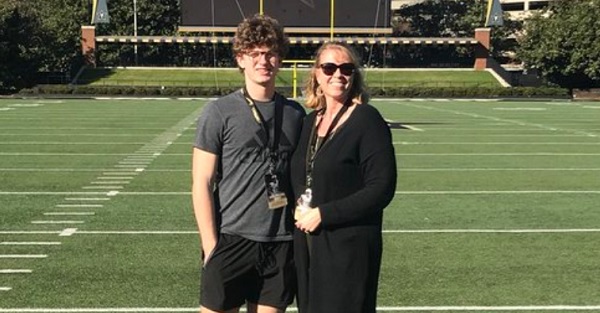 Joel Decoursey/Twitter
One of the top available tight ends of the 2019 recruiting class is now off the board.
On Wednesday, three-star tight end Joel Decoursey (6-foot-5, 220 pounds, Zionsville, IN) announced that he had committed to Vanderbilt.
The decision came after Decoursey had taken a visit to Nashville earlier in the week. Vanderbilt offered him a scholarship during that visit, and it looks like it didn't take long for Decoursey to capitalize on that offer.
Decoursey also had offers from schools like Iowa and Western Michigan, among others.
Decoursey is Vanderbilt's first commitment of the 2019 class per 247Sports. 247 also has Decoursey ranked among the Top 30 tight ends in the country for that recruiting cycle, making this a decent early pickup for the Commodores.