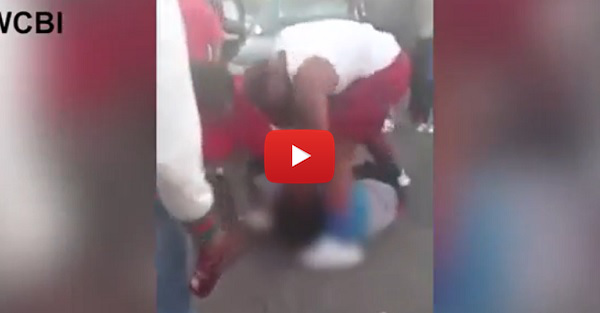 RELATED: Dak Prescott arrested for DUI
---
One of 2016's premier recruits could be in a lot of trouble after allegedly being caught on film striking a woman multiple times.
Five-star defensive end Jeffrey Simmons (6-foot-4, 277 pounds, Macon, MS) is the No. 19 overall recruit of 2016 according to 247Sports, and he signed with Mississippi State back on National Signing Day. However, he is now apologizing for an incident that is related to the video above.
From Simmons's Facebook page, via WCBI in Mississippi:
Decisions, choices, and actions should always be carefully thought through when incidents occur. I take full responsibility for my actions that occurred on Thursday evening. My apology goes out to the Taylor family and especially Sophia Taylor. What was I thinking? Honestly, I wasn't thinking, all I could think was this was my family and I'm supposed to defend my family. Many know my deceased nephews were my pride and joy, I do everything I do in honor of the life they never got to live, and to listen to someone speak so terribly about them really caused me to make choices, decisions, and act in a manor that was out of character for me.
Details are fuzzy on what exactly caused the incident, but the post by Simmons appears to shed some light on what may have happened.
As of now, no charges have risen from this incident.
[h/t WCBI]