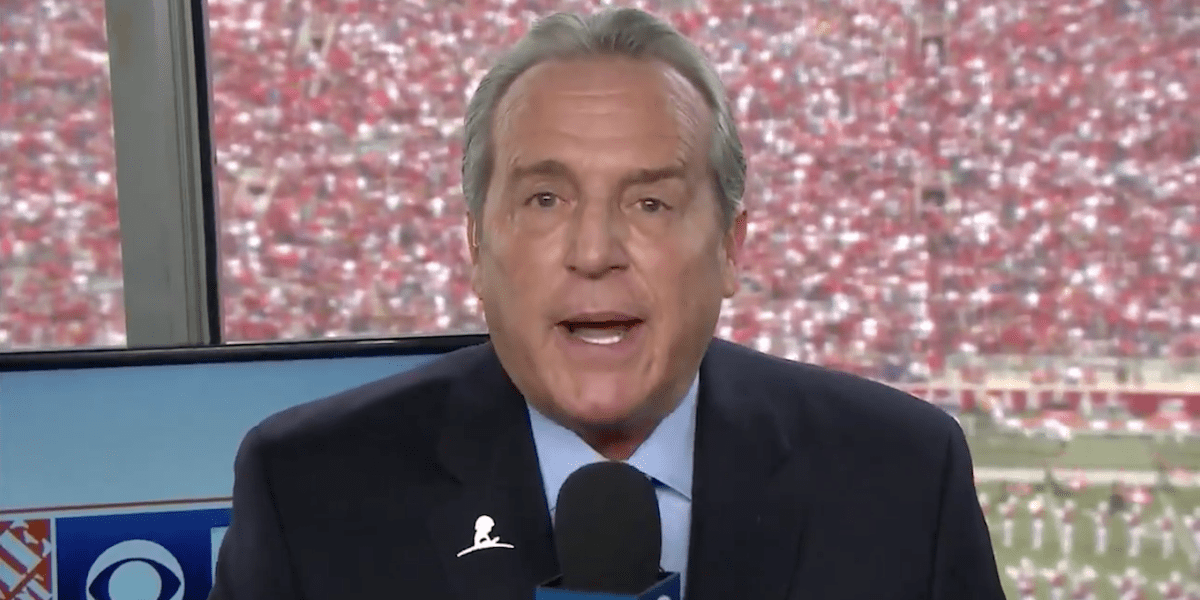 SEConCBS/Twitter
SEConCBS/Twitter
In a classy gesture, CBS Sports' Brad Nessler paid tribute to his SEC on CBS predecessor Verne Lundquist prior to his first broadcast on Saturday.
Nessler, who replaced the recently retired Lundquist this offseason, returned to the company in which he started his broadcasting career and reunited with former broadcasting partner Gary Danielson during Saturday's broadcast of TCU-Arkansas in Fayetteville.
Earlier this summer, Nessler told 1010XL Jax Sports that he was excited to reunite with his former broadcast partner.
"I've been in the SEC doing the night game on ESPN for almost 10 years with Todd (Blackledge), so I'm not a newcomer to the conference, and I've done conference basketball in the SEC for probably 15 years in a row or something like that," Nessler said. "But this game and this network, which is where I started — I know probably a lot of people don't realize that, but 25 years ago I was at CBS for the first two and a half years of my TV career so it's kind of like coming home, and with Gary and I, it's back to the future.

"We worked together for six and a half years when we first started. I watched his kids grow up; now I've got to watch his grandkids grow up. We did a couple of games together last year and it's like we never left."
Lundquist served as the play-by-play man for the "SEC on CBS" for the past 26 years prior to announcing his retirement last year. Though he's retired from calling football games, he will still contribute to CBS' golf and college basketball broadcasts.
"I just turned 77 yesterday," Lundquist told SBNation. "Keith Jackson called it quits at 76, and I can go to my grave saying I lasted one year longer than Keith. It's the only thing I outlasted him at, 'cause he's one of the great, great voices of this sport."

"I'm gonna call Gary and say, 'what the hell were you thinking? Why did you say that?'"
Though Nessler will undoubtedly prove to be an excellent successor, we'll definitely miss hearing "Uncle Verne" on Saturday's.