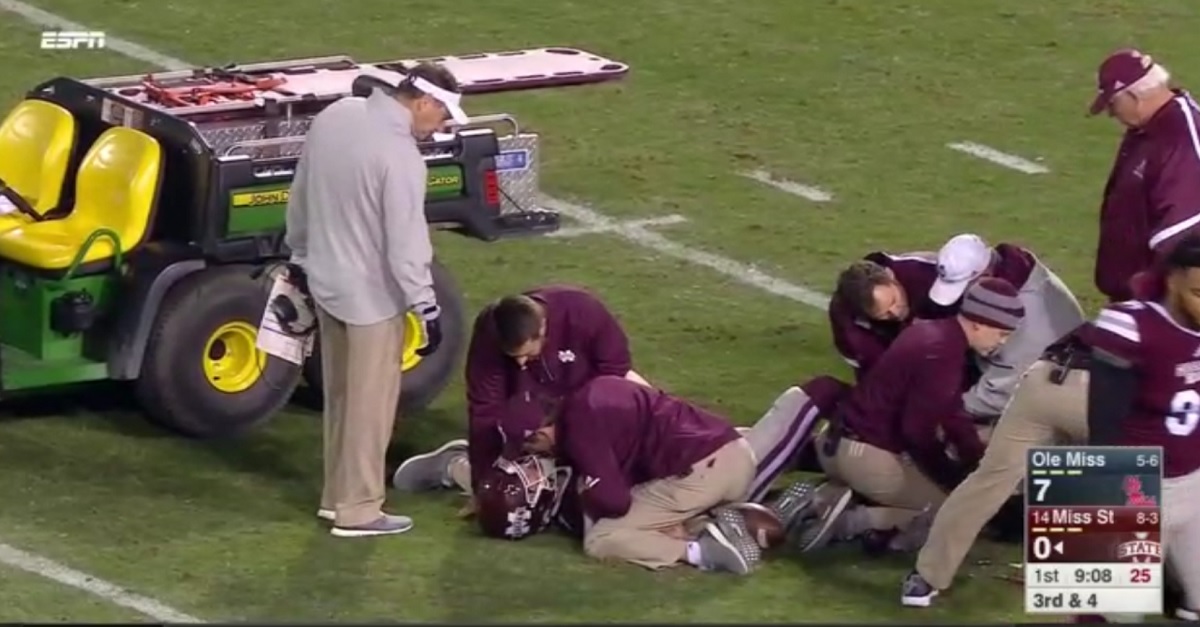 ESPN/Screenshot
If you are the squeamish type… you might want to avoid this one.
During Thursday's annual Egg Bowl matchup between Mississippi State and Ole Miss, Mississippi State quarterback Nick Fitzgerald had to be carted off the field after suffering a clear break in one of his legs.
Warning: graphic injury
You never want to see injuries, but that often goes double in a big rivalry game such as this one. Fitzgerald seemed content while he was being carted off the field, but the raucous atmosphere that was in Davis-Wade Stadium before the injury clearly vanished after Fitzgerald was taken to the locker room.
We wish the quarterback the best in his recovery.