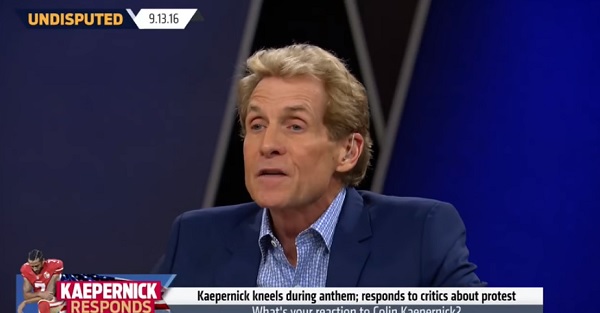 Screenshot
Anyone who has ever watched a show with Skip Bayless on it — whether it be ESPN's "First Take" or FS1's "Undisputed" — then you know he loves to hear himself talk and he has a huge ego. However, all of his bluster and yelling hasn't gotten him the ratings he's been hoping for when he made the move to Fox Sports.
RELATED: Skip Bayless says Alabama was 'lucky' one team wasn't on its schedule
While on a Facebook Live stream, Bayless apparently forgot to change over his account to post a fake comment on his own live stream:
RELATED: Scott Van Pelt totally rips former ESPN employee and FS1's ratings
That's just pathetic, Bayless. This man was trying to drum up fake enthusiasm for his Facebook Live stream to make himself look better. Simply stunning.