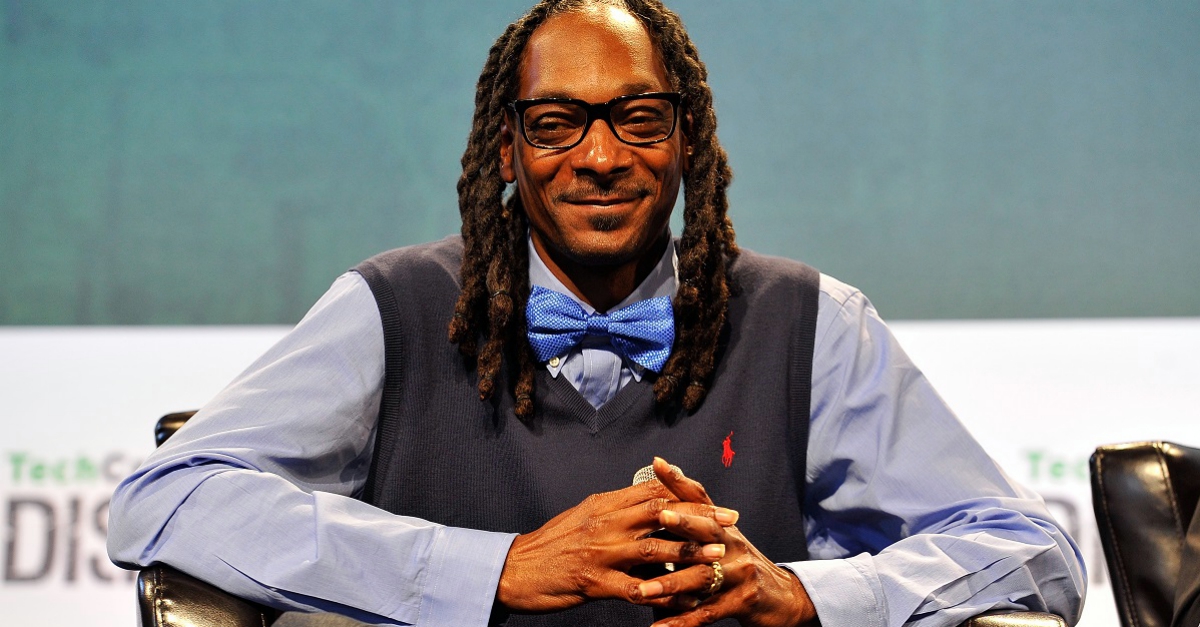 speaks onstage during day one of TechCrunch Disrupt SF 2015 at Pier 70 on September 21, 2015 in San Francisco, California.
Snoop Dogg's son Cordell Broadus suddenly quit UCLA football over the summer, leading to a lot of speculation over the reason why the former four-star recruit quit. As Broadus later explained, he felt that football wasn't truly his passion and that he was only doing to to please his father.
Well, Snoop encouraged Broadus to take his own path, which is apparently was caused the younger Dogg to quit the sport of football. However, according to the latest reports, Broadus will be returning to the UCLA football team this year.
Broadus has yet to actually player for the Bruins, but this is still a huge pickup for their offense. Broadus has some real talent, plus he's a big target at 6-foot-2, 200 pounds.
Regardless, let's hope he finds what he is looking for from the game, because he's clearly been at odds with it over the past year.