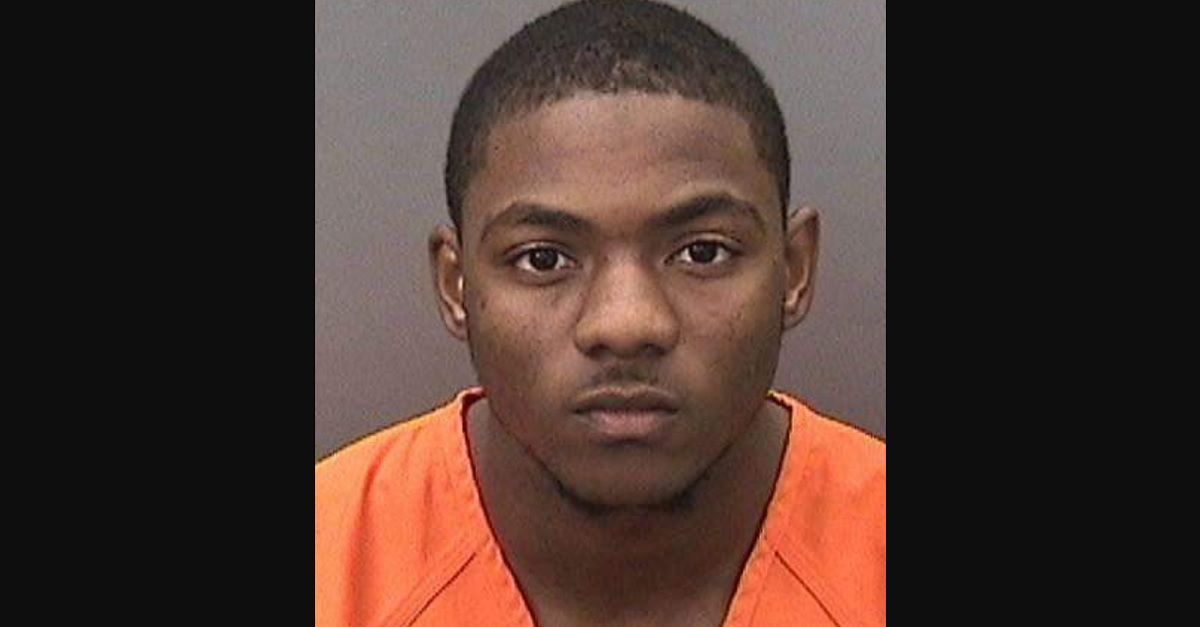 Hillsborough County Sheriff
The USF Bulls picked up a close-fought 27-20 victory over the Tulsa Golden Hurricane on Thursday evening and that looked to be the end of a positive night for the college football program. However, that was seemingly not the case by a long shot.
Joey Knight of the Tampa Bay Times brings word that USF freshman wide receiver Kevaughn Dingle was arrested and charged with felony sexual battery early Friday morning. The true freshman is being held in jail per the report, as Hillsborough County Sheriff's Office records indicate he has not been offered and/or granted bond to this point in the process.
Dingle was reportedly accused of the possible sexual battery after the USF Police Department was alerted at approximately 1:00 am ET on Friday morning. That is, of course, only a few hours after his team was on the field, though it should be noted that Dingle is in the midst of his redshirt season and the alleged incident reportedly to place prior to the contest at approximately noon on Thursday.
The USF athletic department has not yet offered a statement concerning the incident at this time but this should certainly be considered a developing situation until additional information comes to light.