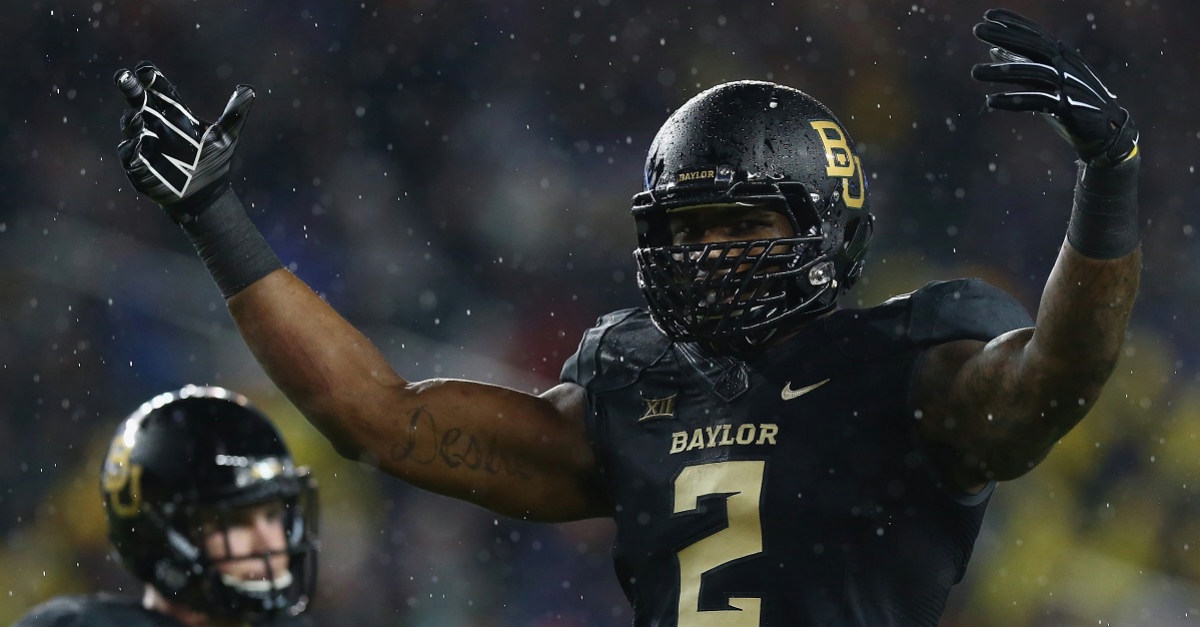 WACO, TX - NOVEMBER 22: Shawn Oakman #2 of the Baylor Bears during play against the Oklahoma State Cowboys at McLane Stadium on November 22, 2014 in Waco, Texas. (Photo by Ronald Martinez/Getty Images)
Former Baylor defensive end Shawn Oakman has been indicted on sexual assault charges and faces up to 20 years on second-degree rape, per ESPN.
Related: Baylor reportedly didn't investigate sexual assault in a timely manner
The NFL Draft prospect allegedly ?forcibly removed? the woman?s clothes, ?forced? her onto the bed and sexually assaulted her, according to the affidavit, per Wacotrib.com.
Two Baylor players have already faced sexual assault trials in the past couple of years. The first was Tevin Elliott, who was convicted in 2014 and was the impetus for a Title IX lawsuit filed against Baylor a few weeks ago. The second case was of Sam Ukwuachu, who was convicted of a sexual assault charge in the summer of 2015.
Oakman could have gone anywhere between the 3-5 round in the NFL Draft before these allegations arose. He went undrafted.
Oakman maintains he had consensual sex with the woman, per the report.
He was freed on $25,000 bond.