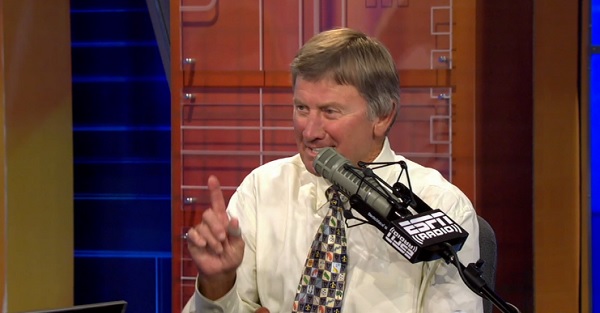 ESPN
When inviting Steve Spurrier to speak at any public event, there is some risk that the "Ole Ball Coach" will say something that is highly amusing and potentially controversial. On Wednesday, the former Florida and South Carolina head coach was asked to speak at the Independence Bowl's Kickoff Luncheon in Shreveport.
While real, live controversy was avoided in the address, Spurrier couldn't escape from the podium without delivering a direct shot across the bow at the LSU football program.
LSU has long enjoyed a reputation as a program with top-tier talent but one that has been unable to regularly live up to the billing provided by recruiting rankings and the eye test. With that said, the Tigers do have two national title victories over the past 15 seasons, which is a lot more than many programs can boast over that same period of time.
That did not slow Spurrier down, though, even if his comments should almost always be taken in jest. LSU has another jam-packed roster from a talent perspective in 2017 but much of the focus will be on whether Ed Orgeron can avoid this criticism during the coming season. If he doesn't, the conventional wisdom will hold once again.
[H/T SEC Country]