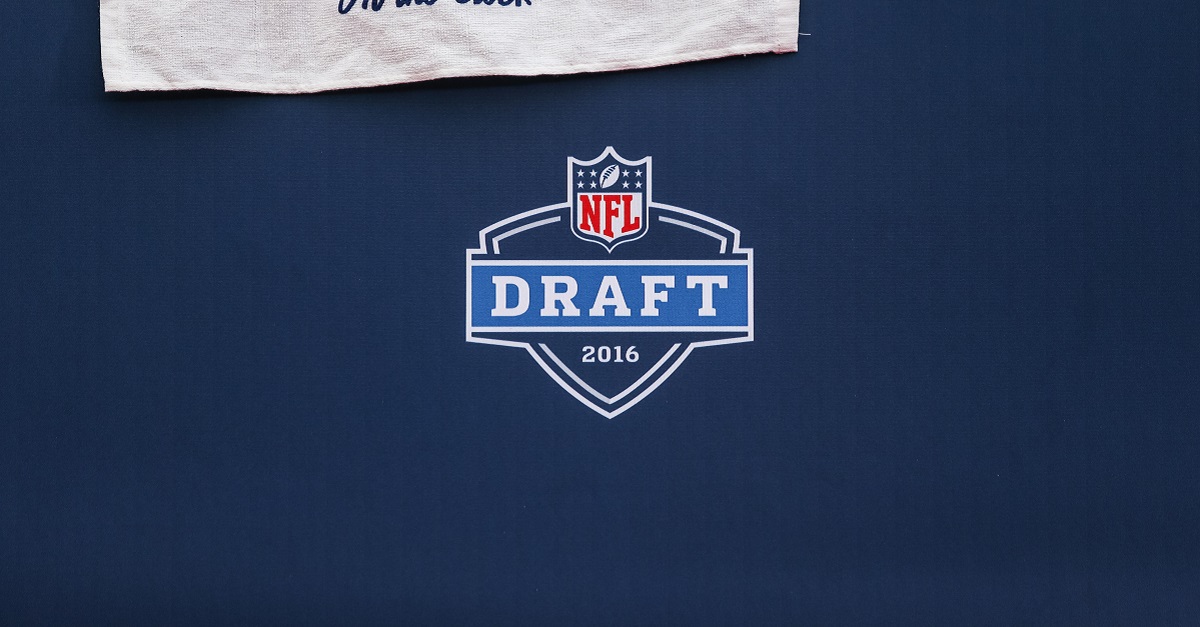 Kena Krutsinger/Getty Images
CHICAGO, IL - APRIL 28: A detail from the red carpet prior to the start of the 2016 NFL Draft on April 28, 2016 in Chicago, Illinois. (Photo by Kena Krutsinger/Getty Images)
Former LSU running back Leonard Fournette will likely be one of the first running backs taken in the 2017 NFL Draft, and he is already drawing comparisons to some all-time greats at the position.
Related: NFL draft analyst spurns Leonard Fournette, ranks another RB as the top in the country 
Jim Kleinpeter of NOLA.com recently wrote an article comparing LSU draft-bound players to former NFL players, and he compared Fournette to former Auburn running back Bo Jackson.
"For four years, the popular notion was Fournette as the next Adrian Peterson, a player with multiple high-level skills and the most well-rounded running back out of college, " Kleinpeter wrote. "Fournette is blessed with speed, power and footwork but also has shown some of the more nuanced skills and has improved significantly during his three seasons at LSU. But his raw power, straight ahead running style and burst have observers swinging more toward Bo Jackson. Some of the older experts are playing the Jim Brown card."
Putting Fournette in the same sentence as Bo Jackson—and even Adrian Peterson and Jim Brown—is extremely high praise, but it's possible he could be an all-time great at the next level.
Fournette rushed for 3,830 yards and 40 touchdowns in three seasons in Baton Rouge, and he is projected to go high in the first round in the NFL Draft.
(h/t SEC Country)