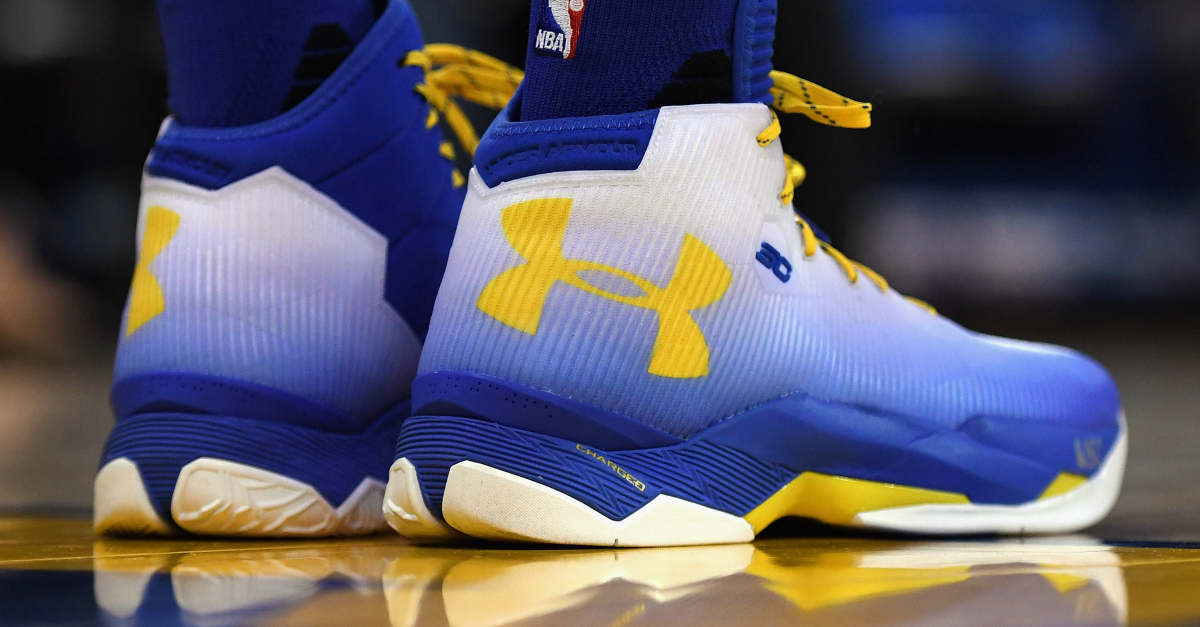 UCLA has been an Adidas school since 1999, but it seems they're joining the Jordan Spieth and Stephen Curry bandwagon. The school just signed the richest shoe and apparel deal ever with Under Armour. ESPN's Darren Rovell is reporting that it's worth $280 million over 15 years, which would dwarf Ohio State's recent extension with The Swoosh that was worth $252 million.
RELATED: Ohio State, Nike agree to record-breaking deal
Michigan switched over to Nike and signed an 11-year deal with a four-year option that could be worth up to $173.8 million. Texas also signed a deal worth $250 million in October and that runs for 15 years.
RELATED: Michigan and Nike seal the deal on new contract
UCLA has not won any titles in football or college basketball as recently as any of those schools with its last one coming in 1995 in the NCAA Tournament. However, the Bruins have more overall sports titles thanks to fantastic teams in volleyball, softball and water polo.
Under Armour secured Cal recently as a school and it looks like the company is greatly enlarging its West Coast presence so that may be something to look out for in the coming years.
[h/t CollegeSpun]